I am excited and honored to be attending Hispanicize on behalf of the phenomenal Mamiverse. This is the first time I will be attending and will actually be away from my children for so long. I am filled with so many emotions right now and hope my thoughts come out clearly!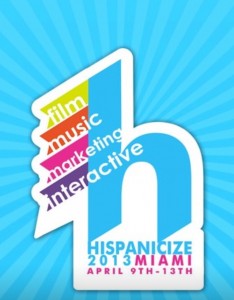 I am elated to be the Community Manager of Mamiverse and I am really having the time of my life. I love sharing all of the wonderful, rich content on the site on a daily basis and interacting with each and every one of you. What I do over at Mamiverse feels nothing like a job because I truly enjoy it. I wake up looking forward to all the great status updates and all of you sharing your pieces. My position is nothing more than fun and fufilling for me. Your bright comments, retweets and interactions light up the Twitter stream and drive me to work harder and learn more about our readers.
I look forward to meeting all of those who I have interacted with over a year and a half now. It brings all that I do on a daily basis pure sunshine for me to see you in person. I am promising to keep all of your profiles in my head so when I see you, all of the pieces fall into place for me. Sometimes we get that blank moment when we are trying to place the name with the profile. Excuse me if that happens because it has happened before.
Attending Hispanicize and actually speaking is a great accomplishment for me. For those of you who don't know my history I was a classroom teacher since the tender age of twenty-one. My Master's degree in Early Childhood Education has no minor in Social Media. Working up the courage one day to reach out to my now, EIC of Mamiverse leads me to where I am today. I feel blessed to have come this far and to have learned so much. I was never a tech savvy person and I was no social media maven, but I like to think that I am making great strides and having a blast while doing so.
As I board my plane to Miami I know it will all feel like a dream. I dread traveling and most of all I don't want to leave my children behind but I am so living in the moment. I know that I am ready to embark on this beautiful journey. I am prepared to take in as much information as I can to make me an even stronger Community Manager and blogger. I am looking forward to networking and taking my blog to the next chapter that I am ready for. Follow me on my journey to Hispanicize as I will be documenting every moment and sharing with you, my followers, supporters and those who truly make every day for me a dream come true!