Querido Tommy Torres Fans,
I write to you as another fan that Tommy Torres has now gained. Prior to writing this letter I had not heard of him before, but through his song, "Querido Tommy" I have been captured. I was so enticed by the lyrics, that I wanted to know more about this Puerto Rican born producer, singer, and songwriter from Santurce. I fell in love with the message and the way that Tommy took something that a fan sent him and turned it into a song. A simple concept of a man wanting to tell a woman that he loved her and how he could not remove her from his mind.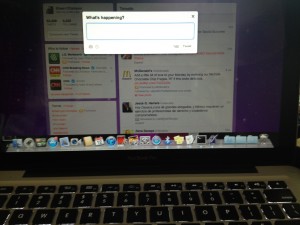 Tommy confesses in an interview with dailymotion.com that creating music is an art, it's a story that he gains from various scenarios and how he perceives the world. He is not only getting to know himself as an artist but he loves to interact with his fans. The idea of Tommy launching the song through Twitcam- was brilliant in my eyes for he took it right from the eye's of a fan. It gives me great pride to see a fellow Puerto Rican continue to want to combine traditional Puerto Rican sounds such as La Cuatra, La Bomba, La Plena, and El Aguinaldo.
An amazing talent, Tommy learned how to play violin and keyboard at a young age as well as compose while attending high school, which he discussed on bebo.com. He continued perfecting his musical skills while studying at Boston's Berklee College of Music. His first self titled album, "Tommy Torres" was released in 2001, "Estar De Moda No Está De Moda" was released in 2004, and "Tarde O Temprano" was released in April of 2008'. He is the recipient of many awards such as Grammys, Latin Grammys, Billboard, and Premio Lo Nuestro Award. A true talent and a voice that captivates this is another fan who will continue to follow him not only on Twitter, Facebook, and throughout his musical career.
** Note- If you could please nominate me for the 2012 #HispanoBloggerAward in the category of  "Kids" **
Special Thanks to @LatinaComm- Silvina at www.LatinaComm.com for the initial nomination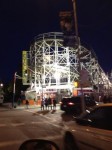 Fall in love with @Tommy_Torres amazing new video single #QueridoTommy: http://t.co/Nukv617A.  #TommyTorres #HispanoBlogger . I am a #HispanoBlogger! @HispanoBlogger