Disclosure: This is a compensated collaboration with Northwell Health-GoHealth Urgent Care and the Stiletto Media Blogger Network. All opinions expressed herein are my own.
My kids come first in my eyes always and the importance of their health is right up at the top of that list. It's important for me to feel from physicians that my children matter and that they are cared for when in need. Northwell Health-GoHealth Urgent Care makes you feel that they are putting your children first, because they are! That's what makes me go back to a doctor and put my life (and my kids' lives!) in their hands. I know that I will be given the superior care that I deserve and I want the same for my children.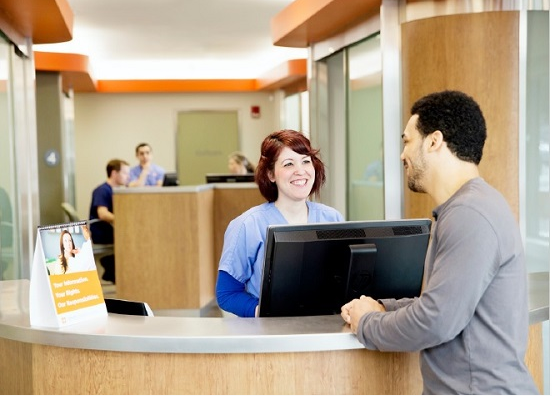 Just recently my son broke his forearm, four weeks ago to be exact. It was so important for me to find a doctor for taking up advice that showed that he cared. I looked up recommendations, talked to medical coding associates, the manner in which they received appointments, if they were in-network or would I have to pay a fee. These are all things I considered when I was searching, but the true test was when I arrived. I loved the way the doctor handled my son and the way he shared the information that was presented to me. I am not a medical expert and I don't understand the terminology, so they took the time to explain every bit of information I may not have understood. Now that's taking care of your patients and placing them first!
One of the biggest turnoffs for me is making an appointment with a rude receptionist or having to wait three hours for a doctor. Why should it have to take that long?! Your visit should be as painless and pleasant as possible. That's what brings you back to that doctor or medical facility when in need. You even spread the word by sharing the experience you had with friends and family members. I know I do!
This is what I appreciate about Northwell Health-GoHealth Urgent Care. They offer effortless access to modern facilities, with online check-ins and walk-ins. How's that for convenience? I don't know about you but everything lives online for me and being able to make an appointment online is marvelous! They partner with leading health care systems to give you a best-in-class network of providers for after care. Who wouldn't want the very best for their family members? Remember what I said about searching high and low for great in-network providers for my son?
GoHealth provides convenience by opening seven days a week with extended evening hours in most locations. For working parents like myself and my husband, that is perfect! So many doctors I have called and they don't have evening or weekend hours. It becomes a tremendous inconvenience and it almost makes you not want to go to the doctor. The office visits need to be convenient for parents and children. For children, it's difficult to have an appointment at night, especially on a school night, so weekend appointments are invaluable.
When your primary care physician is unavailable and you don't need the emergency room, GoHealth Urgent Care is available to offer a more emotionally gratifying experience than traditional urgent care. That to me is a win-win. When we think of doctor's or visits, a negative feeling comes over us. With GoHealth you really get that sense of importance, value, and you walk out knowing that you were well received and well taken care of. That's how I felt when I took my son for the care of his arm. I would not have it any other way because his health is a priority and so is mine!
Connect with Northwell Health-GoHealth Urgent Care:
Website: gohealthuc.com 
Facebook: facebook.com/GoHealthUrgentCare
Twitter: twitter.com/GoHealthUC
Google+: google.com/+GoHealthUC