Disclosure: This is a sponsored conversation written by me on behalf of AT&T and Latina Bloggers Connect. The opinions and text are all mine.
This past summer I took a trip to my native Puerto Rico to visit my Tia. We speak often on the phone, at least 2-3 times a week, but we hadn't seen each other in years in part because she isn't quite tech savvy. This holiday season she mentioned that she had less cheer in her because she wasn't able to see us. Since her tech skills are lacking, FaceTime isn't an option. I was there for 9 days when I went and I tried to show her as much as I could with my smartphone. She was genuinely interested and showed eagerness to learn. Let's face it, she's a senior citizen now and it's a bit harder to learn new technology when you are accustomed to your own way of doing things and have been for so many years.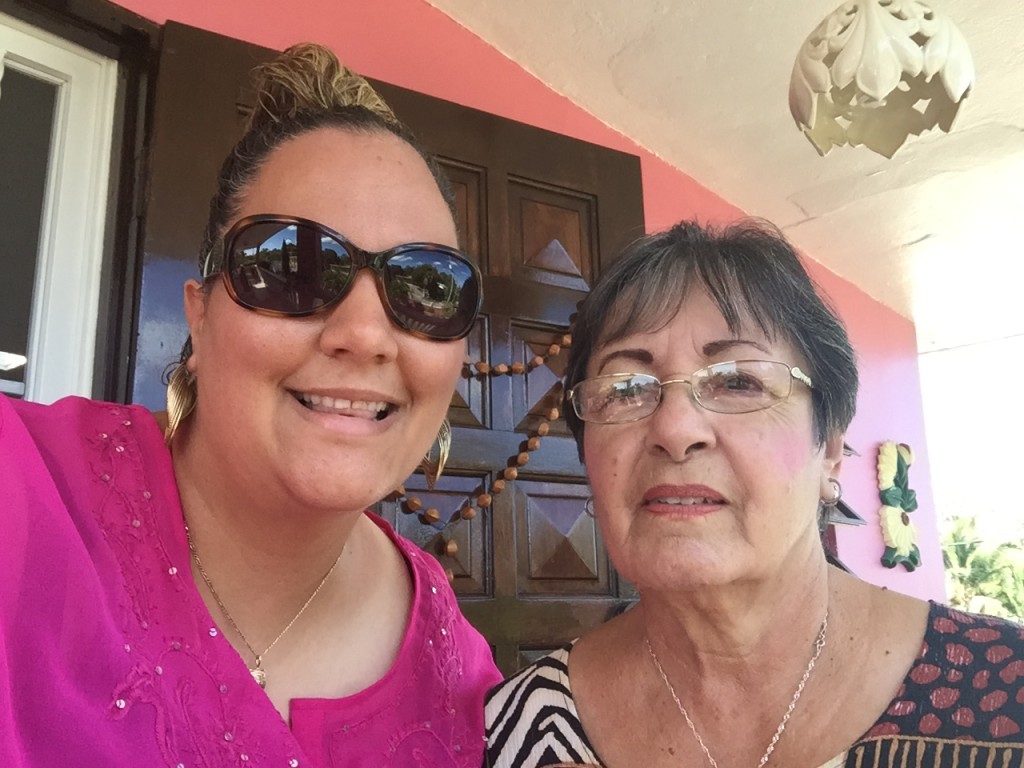 I am sure having my uncle who is ill at home, she often thinks about the three biggest threats of aging; hunger, isolation and loss of independence. She loves being independent so having to rely on others to take her to run her errands, take my uncle to his appointments, do grocery shopping or even help with the use of a cell phone can feel a little demoralizing. I loved hearing that AT&T has got that last part covered! I love the way they thought about the seniors and partnered with local nonprofits to surprise them with smart devices they can use to stay connected – and spread a little holiday cheer like my Tia so often needs. Who doesn't want to stay connected with their family? And what better way than with technology?
When I visited her last, I know her major concern was not being able to use her device well in addition to fear of encountering people that she didn't want to meet online. I have those concerns for her too, to be honest. She doesn't want to have a negative online experience – no one does. Knowing that AT&T, through its digital literacy initiative Digital You, is providing online tools, apps and resources for people of all ages so they have a pleasant experience is very reassuring. The experience that my Tía was concerned about is becoming less of a worry thanks to AT&T's program. She worried about being confronted with inappropriate photos online, she wanted to know which apps would be better to get her a better price for calling to New York from the isla. Thankfully, within those nine days of us traveling together and my phone going bananas with social media, she learned a little bit. Speaking to her early this morning she just mentioned she can't wait for me to come again so she can learn more about Instagram because she LOVES photos. She's beginning to see that technology doesn't have to be so scary.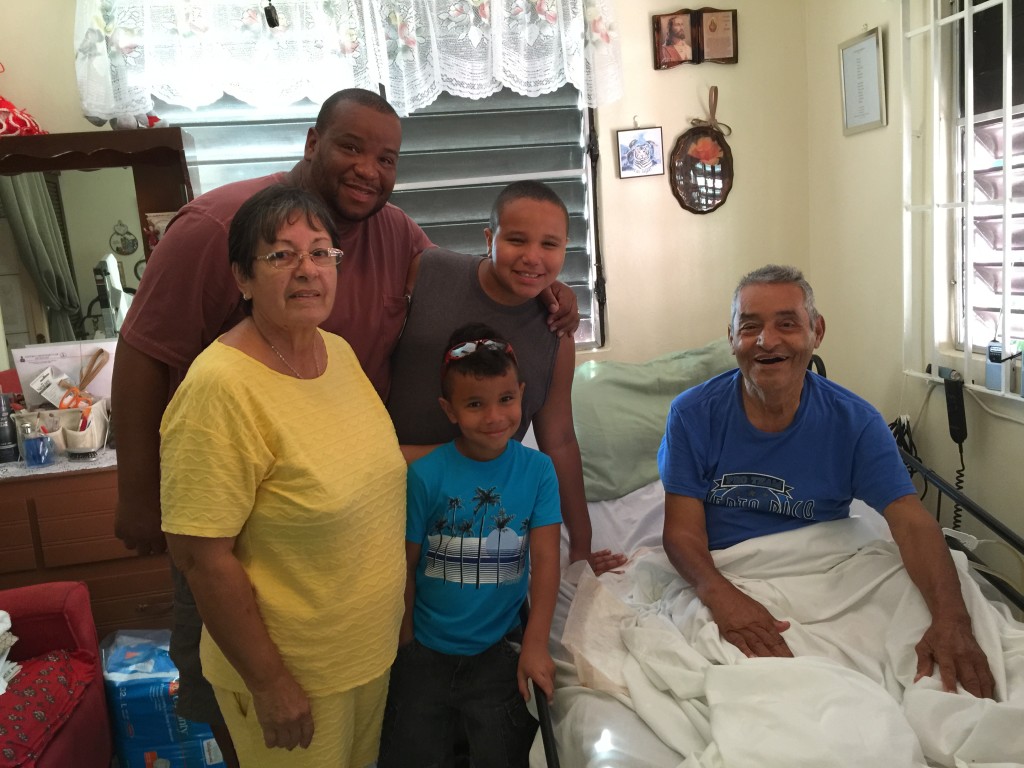 When we visited her favorite places in Puerto Rico she loved that I had my own photo album on Instagram. She also couldn't believe the effects that could be applied right at our fingertips. I felt extremely accomplished helping her because I wasn't always such a social media maven myself. Helping others brings me great joy, especially my senior Tía. She really appreciated the support I gave her. In 2014, 77% of seniors said they need help to walk through the process of using a new tech device such as a smartphone or tablet like those good drawing tablets. That was evident in the nine days I was present with my Tia because she constantly wanted me to show and reinforce what I was doing so she could apply it to her own phone.
On my next visit we have a lot of catching up to do and you better believe I will be educating her more on her device. I love keeping in contact with her and knowing how our family is doing in Puerto Rico. The truth is, not every Tia has someone like me to teach them how to make it all work and have a safe online experience. Learn more about Digital You and how we can help seniors become more tech savvy and stay connected with familia – you know that's what they really want from us, right?
Sound off: I shared my story with you so now I want to hear from you. Do you have tech savvy seniors in your family? How are you teaching them to use these smartphone devices and stay better connected? Let's spread some extra cheer!
Disclosure: This is a sponsored conversation written by me on behalf of AT&T and Latina Bloggers Connect. The opinions and text are all mine.