***Disclosure: This is a compensated campaign in collaboration with Johnson & Johnson and Latina Bloggers Connect. All opinions are 100% those of MommyTeaches****

My Familia is extremely important to me, especially the one that I have created with my husband. When I married my high school sweetheart, I knew that those vows were sacred. I wasn't marrying because I was pregnant (though there's nothing wrong with that) and I wasn't marrying just because I "wanted to." I was marrying out of love for the man that I had fallen so deeply for. It was all the beginning of our Familia de Hoy (our family of today). We had and still have a passion for life and building a life together. We knew where we wanted to go and where we will continue to go, together! We haven't lost our sense of independence or individuality, yet we have combined forces to be even more ambitious and driven for the future of our children and family unit.
I love to hear about families that have commonalities with mine. The family that I have chosen for the "LaFamiliaDeHoy contest is the Jiménez Familia. I was able to relate to their family and you should definitely check them out over at Univision.com. Then, vote for your favorite familia too! This will help your familia of choice become the spokesfamily for Johnson & Johnson in 2014. It's wonderful that Johnson & Johnson and Univision have launched a campaign to find an authentic, modern, and active family to become "La Familia de Hoy".
The Jiménez family grabbed my attention immediately because they are actually three families that are connected by their backyards. Reading that in their bio reminded me of my mother and her sister in Puerto Rico, whose homes are divided by a carretera (a road). We always joked that my uncle and my father should build a bridge across the road so we didn't have to go out on the street, but just cross the bridge. We looked forward to our visits to Puerto Rico during the Summertime and I still look forward to them now with my own children. We had plenty of gathering and pig roastings to celebrate the union of our families. I also loved that the Jiménez family believes in laughter and a love of life, which my husband and I so often display in our household.
 In my eyes, La Familia de Hoy is a union of partners passing down the importance of family onto their own children. Unfortunately, a high rate of divorce makes it hard for us to lead as role models for our children, so we strive to set the example of a healthy relationship for our own children and our community. This includes supporting one another emotionally, financially, and in any other aspect we can. When the vows are taken, they are serious and couples must know that they mean exactly what they state, "for better or for worse." This is what we model to our boys in our marriage. We work together daily to strengthen our marriage and bond that was created in 1996. We aim to model for our family the meaning and definition of love as well as the worth of Familia. Vote for your familia who stands for the true definition of La Familia de Hoy to YOU and let us watch them lead by example, and you as well can do the same!
Share with me: What does "La Familia De Hoy" (today's family) mean and look like to you?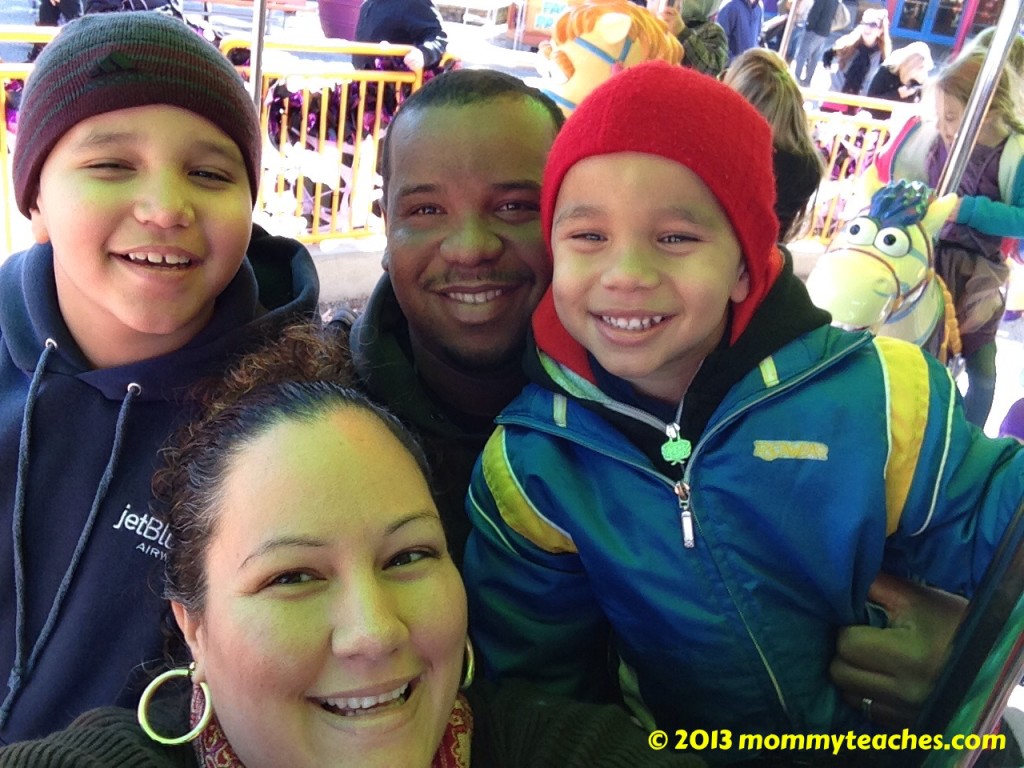 Join our Twitter party this Thursday, December 5th at 5pm PT / 8pm ET. We look forward to tweeting it up with you so please 
RSVP HERE! http://bit.ly/1htINcD
You can also RSVP on the Facebook page invite!
ENTER The GIVEAWAY below:
****Disclosure: This is a compensated campaign in collaboration with Johnson & Johnson and Latina Bloggers Connect. All opions are 100% those of MommyTeaches****