When I received an email about this particularly heroic mom, I knew I wanted to write about her. What better timing than in the month of May as thoughts of Mother's Day are sprinkled all throughout the month. I am always sensitive to topics of mothers giving their 100% to their children because I myself am that type of mother. Today, I'm sharing how I was touched by the story of Brenda Novak, and the great things she is doing for all those who have been diagnosed with Diabetes.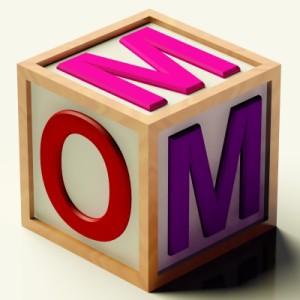 As a mom myself, I wanted to support this mother who is raising money to give victims of the disease a second chance at a healthy and joyful life. It takes incredible time, courage, and strength to do what she is doing. This is a woman and a mother who deserves to be in the spotlight not just for helping her son rise through this difficult time but for helping others to do the same. This New York Times and USA Today best-selling author has raised more than $1.6 million for Diabetes research through her annual online auction. I was recently honored with the privilege of an interview with Brenda Novak.
 When I conduct interviews, I prefer to speak with the person on the phone. I think that, through a conversation, you can get a feel for the type of person you are speaking to. The moment Brenda picked up the phone, her tone was very sweet and inviting. She was willing to provide me with many in depth answers to the questions I provided her with. Here is how this phenomenal mom deals with the disease that her son was confronted with at the tender age of five: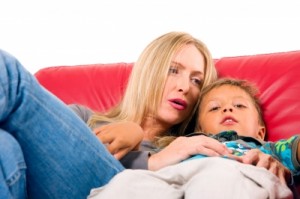 As a parent with a child who has been diagnosed with Asperger's and ADHD, I know that any diagnosis can be heartbreaking for a parent. How did you feel when you first heard the news? Did you have "mom guilt" or did you suspect his diagnosis?
I definitely suspected his diagnosis. Fortunately for him (and me), his symptoms came on really hard and fast, so they were noticeable. Oftentimes a trigger will cause Diabetes. With him, it was the flu. He was very sick for about three days. Then he improved and went back to normal, except that he had such raging thirst and frequent urination. We believe the virus that brought on the flu caused his immune system to turn on itself and kill the insulin-producing cells in his pancreas. Apparently, this happens quite often with Type 1.
What changes in the household (diet) did you make to help Thad?
You have to become a master at carb counting–and minimizing carb intake, which isn't easy. Suddenly, you have to measure everything and compensate with insulin. You also have to avoid the foods that most people love the most (especially children, and Thad was diagnosed at five). Changes in hormones, sleep patterns, exercise, even stress can and will affect the amount of insulin a diabetic needs to compensate for the carbs he eats. So anyone fighting Diabetes is basically engaged in a dangerous guessing game–one with life and death consequences.
How is Thad living today with his diagnosis?
He has learned to cope, but he still struggles even at the age of sixteen. Just this week, the cannula that feeds Thad insulin from his pump got bent, causing his blood sugar to spike. At bedtime, he began to feel very sick; when he tested, we learned why. His glucose levels were over 700 (a normal person's bg [blood glucose] would be around 100). Knowing something terrible would happen if I didn't get his blood sugar down immediately, I was up all night, worrying, watching and working to do just that. I'd give him insulin, test him in two hours, give him more insulin, test him again, etc. Then, because he wasn't coming down fast enough and I was so afraid he'd go into a coma, I overcorrected and brought him plummeting down to 30 (another very dangerous number that bathed his body in sweat as he started to go into shock).
How would you like to educate parents with children who have been diagnosed?
I'm not sure I have anything to teach them if they are already involved in the fight. We're all in it together and doing the best we can to care for our children. I would, however, like to invite them to join with me in fighting back. Together we are much stronger than apart. I believe that a cure will be found, and I can't wait for the day when our children can throw away their insulin and needles and live a normal life.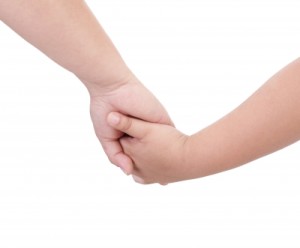 After reading about what Brenda is doing for her son and so many others, she has gained a fan from a mother who understands just what she is doing and why she is doing it. I know after reading this article you will feel the same. A mother living up to her title as protector, teacher and phenomenal mentor to us all!
 Thank you again to Ms. Novak for taking the time to share your thoughts and loving mission with me and my readers!
If you feel inspired to join Brenda in the fight against Diabetes, find more information here. Please follow Brenda on Twitter @Brenda_Novak
Giveaway: 
The giveaway will include a Brenda Novak mini-tote with autographed copies of WHEN LIGHTNING STRIKES, WHEN SNOW FALLS (Winner of the RT Book Reviewers' Magazine's Best Contemporary Romance of 2012) and WHEN SUMMER COMES, along with some Mirabella lip gloss and an Amos Auto Body T-shirt (in honor of Dylan Amos from WHEN SNOW FALLS). The giveaway will end on May 2oth and the winner will receive the products from Brenda herself.