April is National Poetry Month and I wanted to share why poems are important for readers and how you can implement them in the classroom, as well as in your home.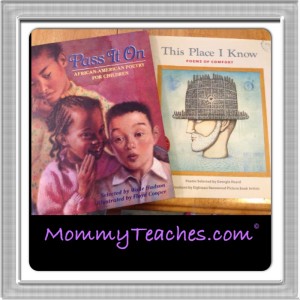 The importance of Poetry:
* Poetry allows us to dissect a piece–  Poems cover every topic and we are better able to understand them when we analyze them in depth or on the surface. We are able to explore and explain them, poems can make topics a bit more complex and sometimes easier to comprehend as well.
* Poems are all lengths – From three lines to fifty-three lines, a haiku or a ballad, they can provide us with plenty of detail or a touch of detail. It all depends on how the reader reads and understands the poem.
* Poetry builds fluency- Poems help readers build phrasing, intonation, punctuation, and vocabulary. Many poems are lyrical, have rhythm, rhyme, and repetition. Many of them are pleasant to hear, and easy to follow along. Reading poems also enable children to become familiar and comfortable with word patterns.
* Poems are for everyone- Many people may not like all poems but somewhere, some how there is a poem for you around there somewhere. There is one ready to catch your attention or make you laugh out loud.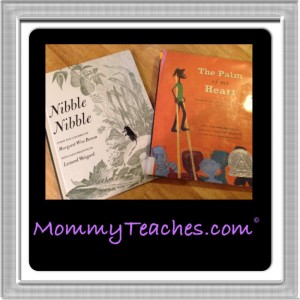 Ways to Use Poems at Home and in the Classroom:
* Read Aloud – Read poems aloud, and have children read to you. Doing this activity allows you to observe if they are using appropriate expression, checking their timing, and listening if they pick up to the rhyme scheme. You can have great discussions based on what you observe.
* Enjoy don't criticize-  Especially with the younger children just have fun with the words. You want them to gain that sense of love for poetry. It allows them to play with the words, sounds, the images it depicts as you read to one another as well as the emotion that poetry bestows upon us.
* Where's the Rhyme?- Have children identify the rhyming words throughout the poem. Also, have discussions on whether a poem is a poem if it does not rhyme?
*Make your own poems- Motivate children to create their own poems. It can be based on how they feel, sounds they hear, family members, or anything else that can serve as an inspiration.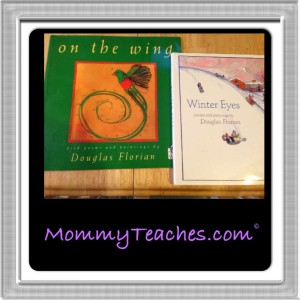 There are many ways we can incorporate poetry in our everyday lives but the real purpose of it is for the children to have fun. Make sure that the children understand that they are open and free to create any poems they want. It allows them to be more creative and open to allowing poetry into their lives. It also prepares them for the state exam in which they are given excerpts of poems to analyze. Why not expose them now?
How will you introduce poetry to your child?