This past week I shared that it's been five years since I last spoke to my older sister. Check out the post over at SheKnows.com when you can, if you're interested. Sibling relationships are often tough, but what I do know is that although the ordeal of losing that close relationship with her was extremely difficult for me, I gained so many beautiful sisters along the way. I know they are NOT biological and many might say, "they aren't your sisters so why even grant them the title?" I say, "just because someone is your blood relative doesn't mean they behave as such." The people that I met along my social media journey didn't make me forget about my biological sister, but they enabled me to see what a true sisterhood was all about. What do I mean? I'll tell 'ya!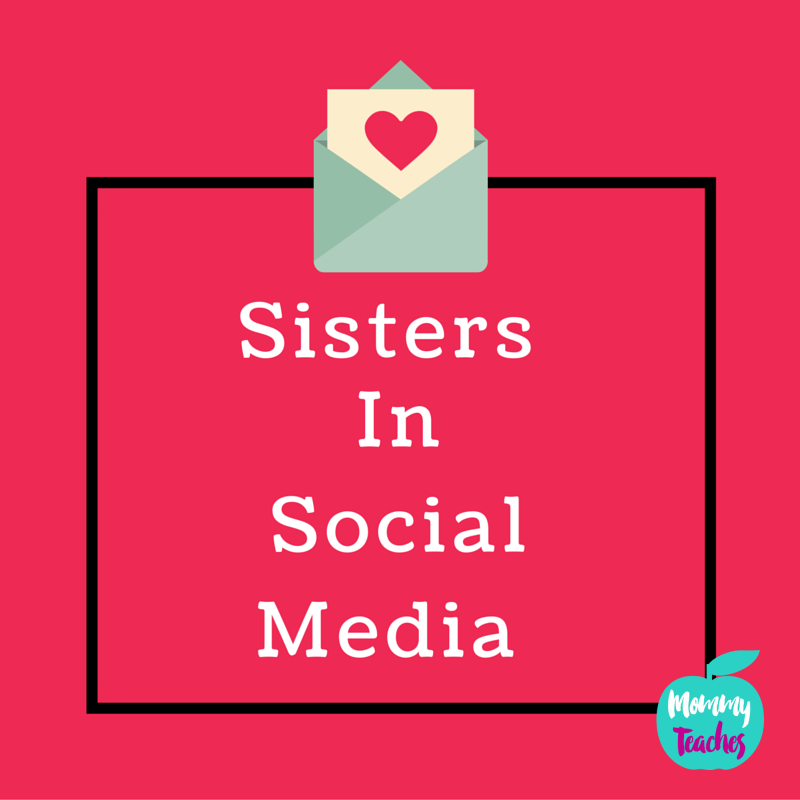 Well, I learned that NOT everyone is going to accept what you have to say but if they love and accept you they know, "it's you" and they don't want to change you. They only stick by you. Don't get me wrong, I never forgot my sister along the way but having my sisters within social media made the process of our separation a lot less stressful. I learned to trust many like-minded people and let them in. I created my tribe and that has been a blessing. I'm not sure that would have happened had my sister and I still been so close.
When you have another sibling or a sister like I had, you go to them to share your emotions in your saddest and most joyful moments. With my sisters in social media I took comfort in doing what I would have done with my own sister. I have a select few "sisters within social media" with whom I can share what I am writing about, my little strides and accomplishments or even any questions I may have in regards to family. They get me. They know what I am about and there's no judgement. So although I lost communication with my sister, I have gained some greatness in between. I have met some strong, empowering women who have had my back since the very beginning, some that have fallen away and have taught me some life lessons and some that I am meeting now that are just truly inspiring. I have learned to give other women a chance through this entire ordeal in my life.
I am at a good space in my life right now. I appreciate all of the women who come in and out of my life for various reasons and for certain durations of time. My sister will always be my sister and I have great memories with her. She will never stop being my sister. I appreciate all of the lessons learned and all of the sisterhood created. I know things happen for a reason and everything will fall into place as it should, when it should. That's the positive person in me saying, "things will work themselves out." If you're reading this and you're a part of my circle of "social media sisters" know that I appreciate your sisterhood and that you accept me for who I am …. that's what sisterhood is all about in my book! Go ahead and tell a sister who has supported you, empowered you and inspired you how much you appreciate them. I just did!