**Disclosure: This is a collaboration with LeapFrog but all opinions are 100% my own!**
LeapFrog has always been a family favorite but now more than ever they are really on top of their game. As I sit back and observe my boy play with his toys, I feel confident that he's having fun and learning!!! What's more, I really enjoy all the small details they are incorporating in their toys. Here are a few of our favorites that we want to share with you. Definitely check them out on LeapFrog and spend time perusing the awesome reviews on amazon if this post doesn't convince you! The concepts of games and toys have a very important role in children's lives. It contributes to the development of cognitive, motor, psychosocial, emotional, and linguistic skills. It also plays a key role in raising self-confident, creative, and happy children. Also the plus toys Along with being a source of comfort, stuffed animals can also provide other mental and physical benefits for the children and adults who own them. For children, stuffed animals can aid in developing and maintaining sleep habits, look a the Huggy Wuggy plush
option for older kids as this are the most popular.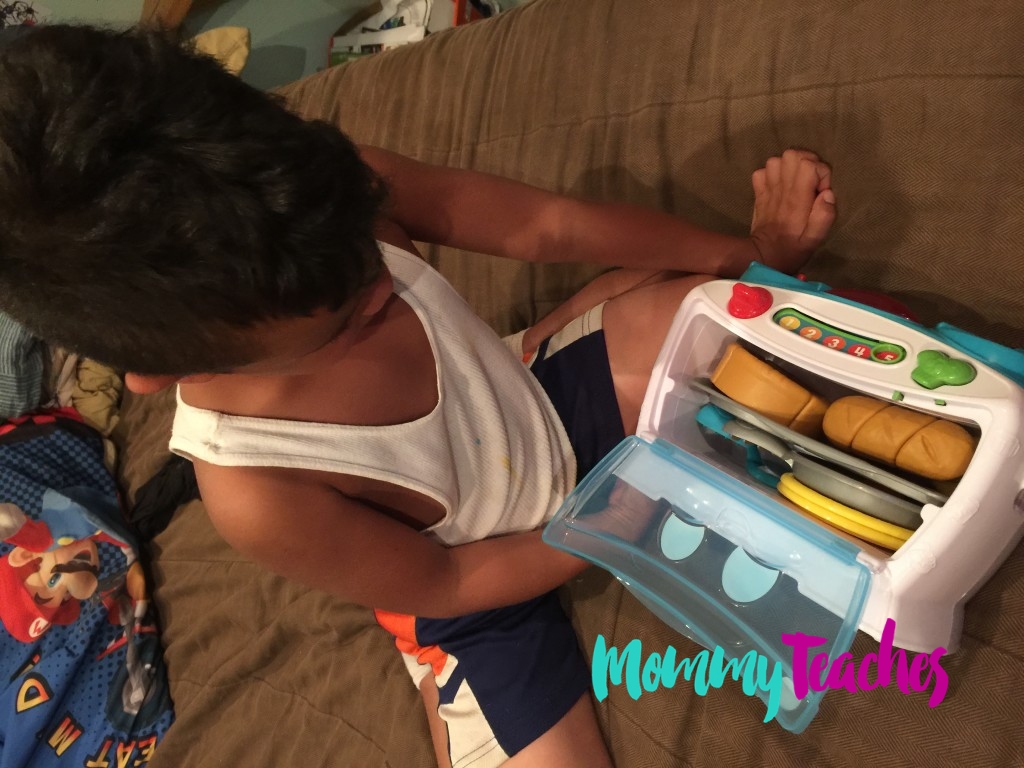 Number Lovin' Oven
The smallest detail, "wash your hands before you cook," reeled me right in! I think it's important to remind our children about the importance of hygiene while cooking but also (the point of this game!) teach them number recognition, provide songs for interaction, and encourage them to use their imagination. This is what this little oven does. My boy was able to apply what I do in the kitchen to use his own imagination while listening to songs with a variety of vocabulary words and rhyming as well. We "cooked in the kitchen" together and he had a blast!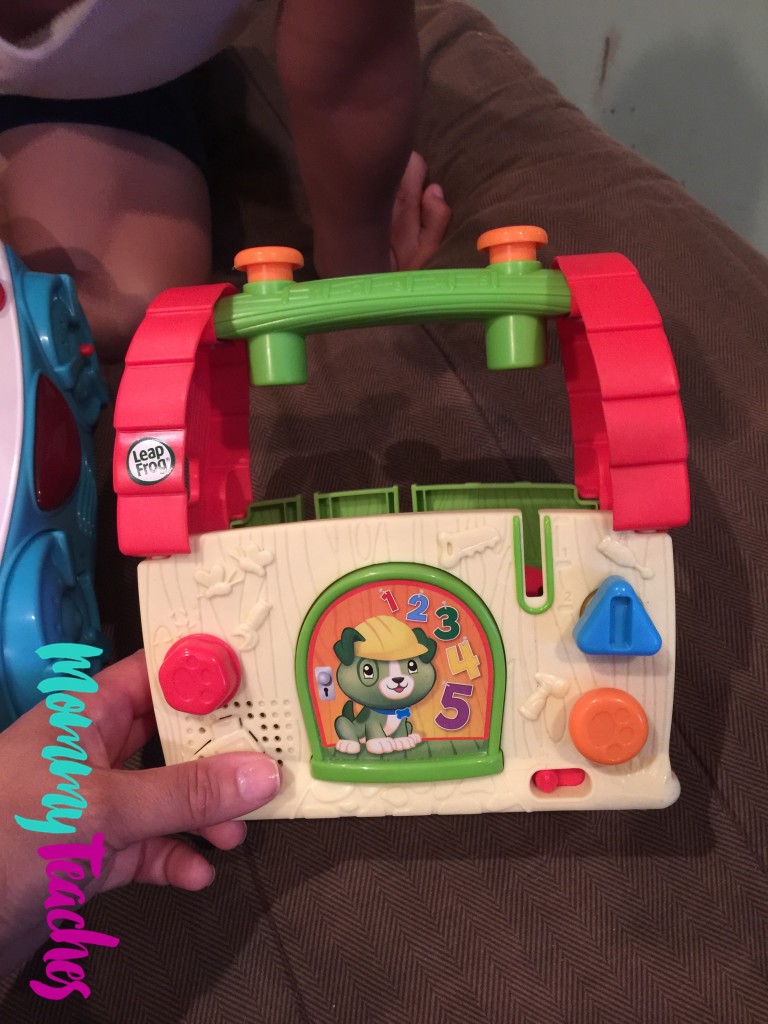 Scout's Tool Kit
This kit introduces songs to teach vocabulary including the utensils and processes used for building. For example, the children need to find the yellow ruler to measure the door. After locating their appropriate tool, they need to measure how long the door is and count properly. Throughout the entire activity, the child is prompted to choose a specific color tool and to engage in the process of building with this tool. They are reminded to clean up and they are able to use their imagination. I love the way that this educational tool is durable and can be used remotely. The child can travel with their LeapFrog as my boy did when we went on vacation just last week. Learning on the airplane was fun and interactive.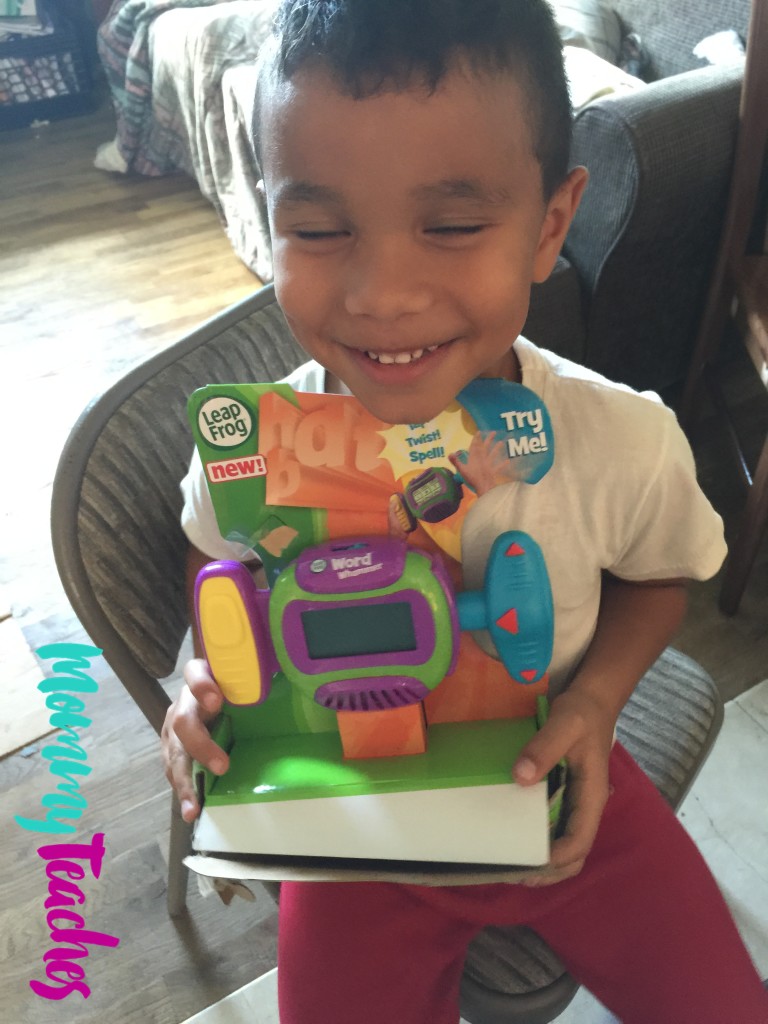 Word Whammer
This phonetic tool is AMAZING!!! It's travel friendly and it helps your child with letter sounds, letter recognition and building words. It's a great tool to build on because children then become curious and yearn to identify longer, more complex words that they may have not been interested in prior. I truly believe this tool builds their confidence and they have fun while doing so. My boy was able to pop this in his backpack and review his phonetics throughout his travels and it was FUN!!! I know this will continue to help him as he moves into first grade.
All three of these learning tools from LeapFrog are my favorite because they are interactive, they are travel friendly and my boys (11 and 6) were able to play and learn together. My oldest helped my youngest boy feel more confident in his phonetic skills and their imaginations ran wild with educational play! To find more great toys and build your favorite toy list follow LeapFrog on Twitter, Facebook and Instagram. Tell them MommyTeaches sent ya and share some of your favorites from LeapFrog with me below.
**Disclosure: This is a collaboration with LeapFrog but all opinions are 100% my own!**