Long road trips have been in our schedule for close to a year now. Those long trips for about three hours going and coming can feel cramped but they are so good for my soul and help me to become closer to my family. Investing in an RV for our road trips for motocross practice and competitions was a no brainer for us. We needed the space and why pay for a hotel room when we can just camp out and really enjoy each others' company? Today, I'm sharing with you the story of our first road trip in our RV.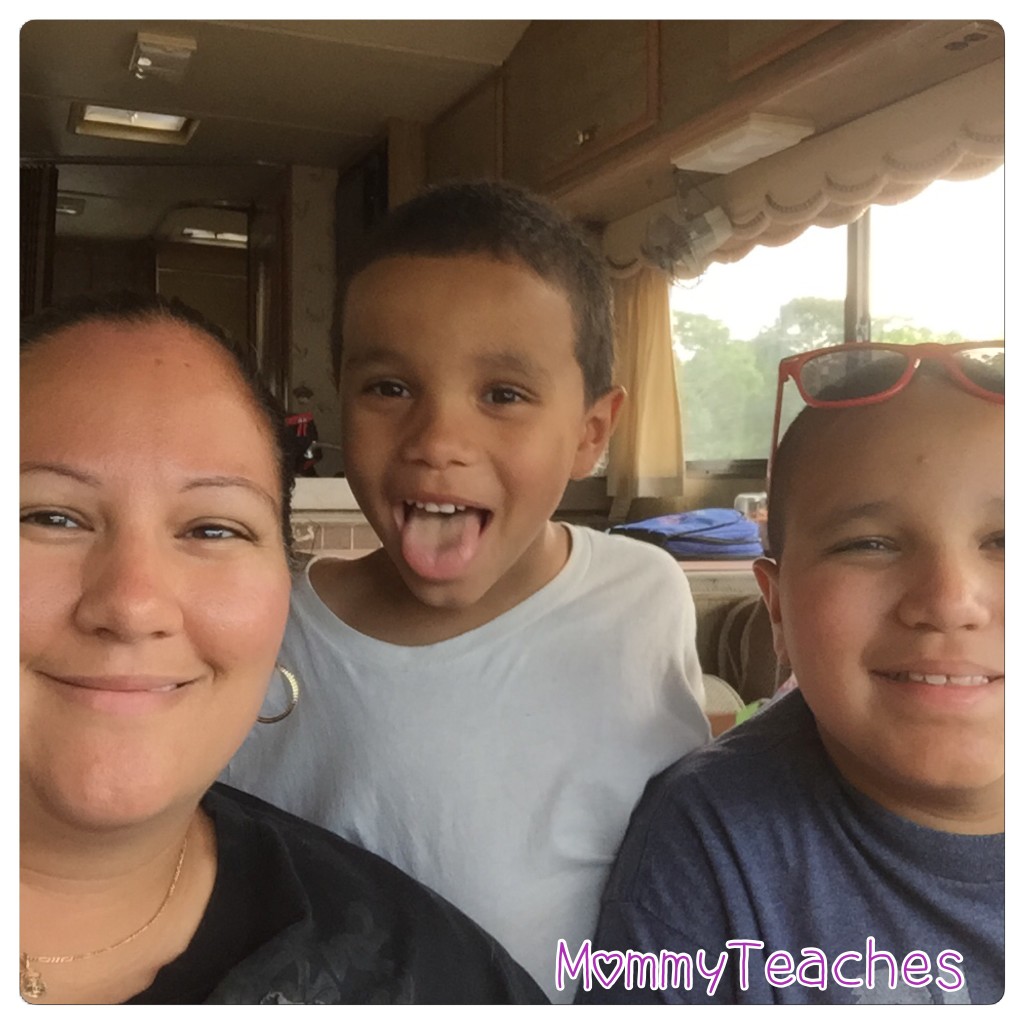 We planned this trip at the beginning of the week. We knew we would be going but weren't quite sure if everything was ready on the RV for this long trip. 'Ready or not, here we come!' was our attitude. Our RV isn't stunningly new as you can see from the pictures below but it's what worked for our budget and our purpose. We did think of California RV Rental Scout for their affordable RV pricing but as we were planning to use it regularly thus buying one made more sense to us. We are fixing it little by little and making it our own. It's only had one owner and has great mileage but IT IS a 1987 and did I mention the gas gauge doesn't work? (read further to find out more)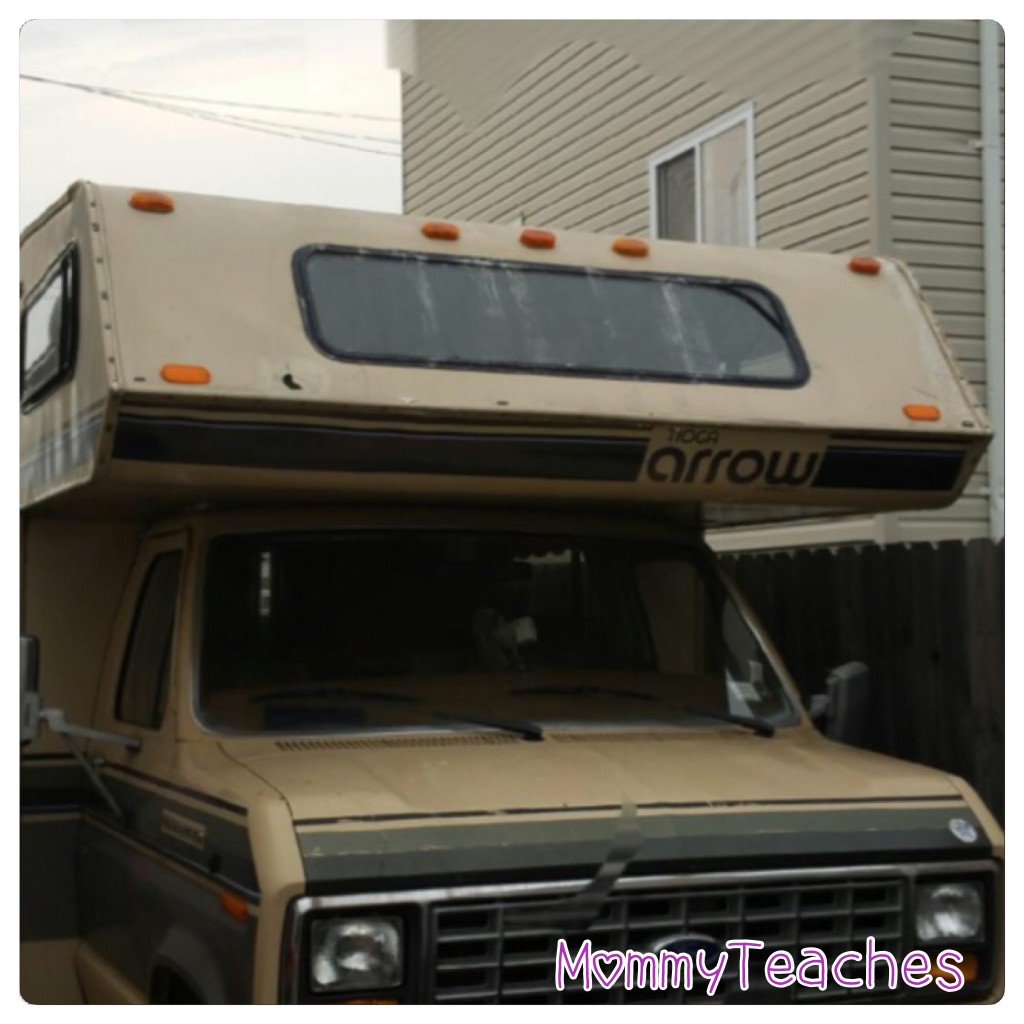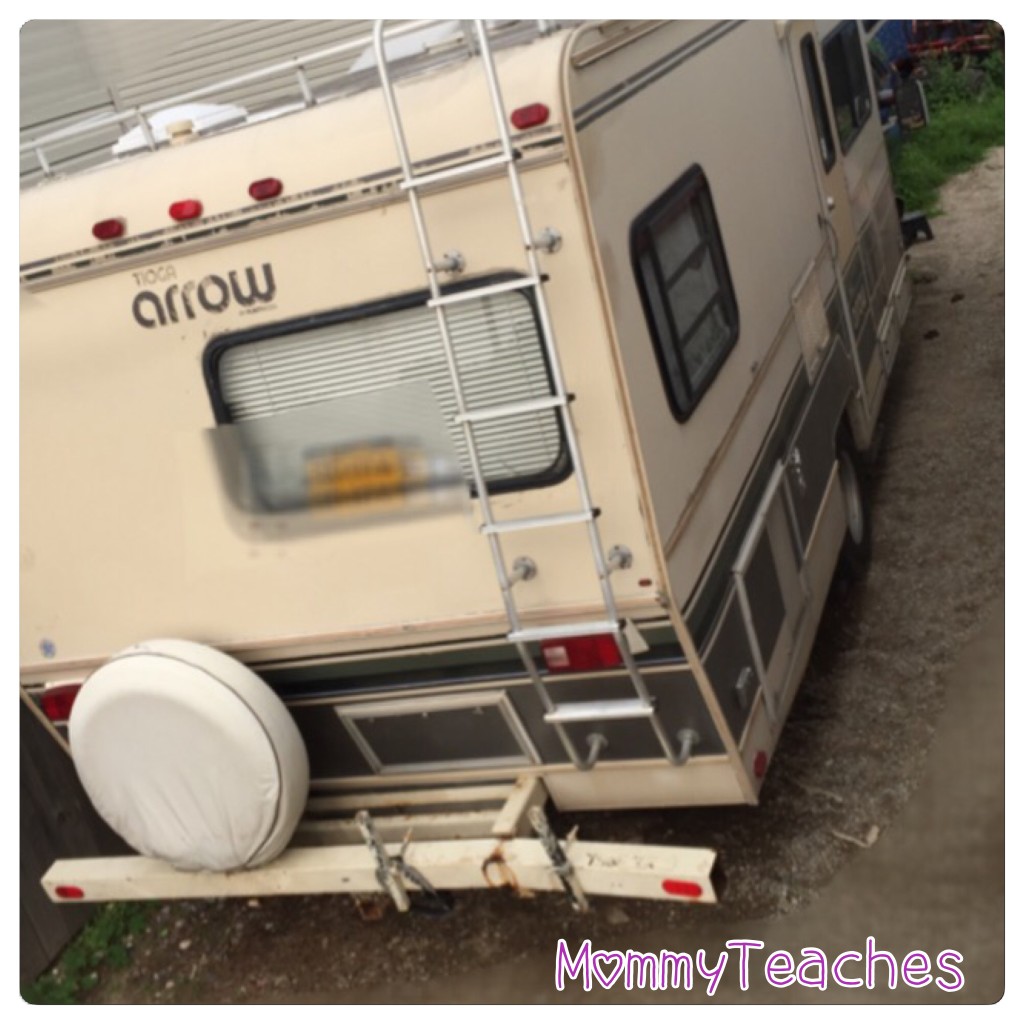 The boys were super excited to be traveling in it and of course my youngest questioned the seat belt regulations. Can he walk around? Does his seatbelt need to be on? I reminded him several times the same rules applied like they would a car. Is it all easy and stress free? No…kids have disagreements and they test you but all in all they are kids and I respect that. Many fear you will drive yourself crazy being confined in the RV with your children–laugh out loud… Truth is, it's not all that bad actually. You just need to breathe, enjoy the ride, and appreciate that time with your family….making memories you will never get to create again and that will last everyone a lifetime.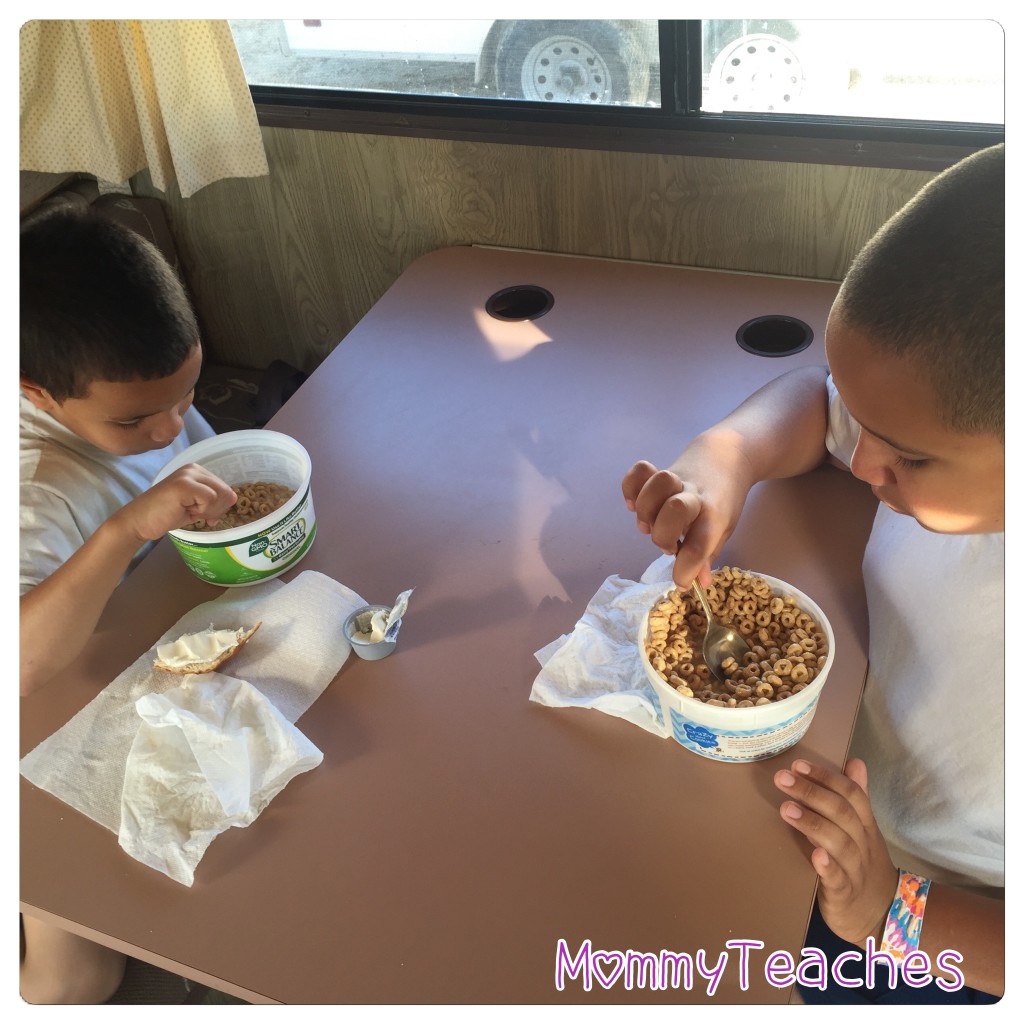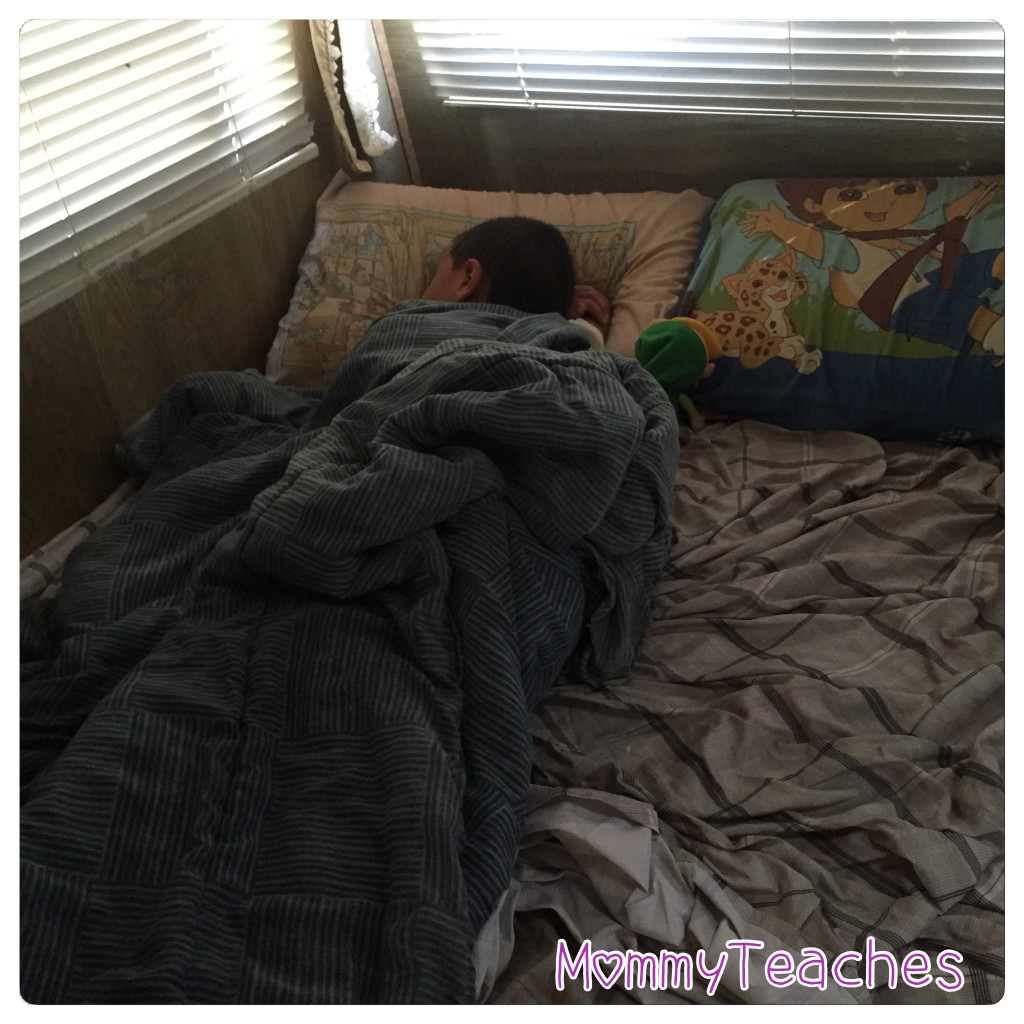 I packed our clothes the night before and prepped our meals the morning of our departure. I was in charge of all of our belongings and my husband took care of all of the boys' gear for riding. Completely immersed in all my thoughts of preparation, I didn't think about EXTRA things to do!! yes, ME!!! I am NOT perfect! Did I plan for practice to end early on Saturday night and for us have hours on our hands with NO GAMES and NO PLANS!!! ….goodness, where was my mind? Honestly, I was stuck on making sure I had all of the boys' necessities and so I left games and entertainment at home! In the end, we entertained one another. We spoke for hours, I read…at times even reading my youngest my Latina magazine, we played catch with balls made of aluminum foil, watched the sun go down, bathed in freezing cold water because we have not purchased the regulator yet-thank goodness it was a warm evening. It was cute to hear their squeals while bathing and for them to hear mine.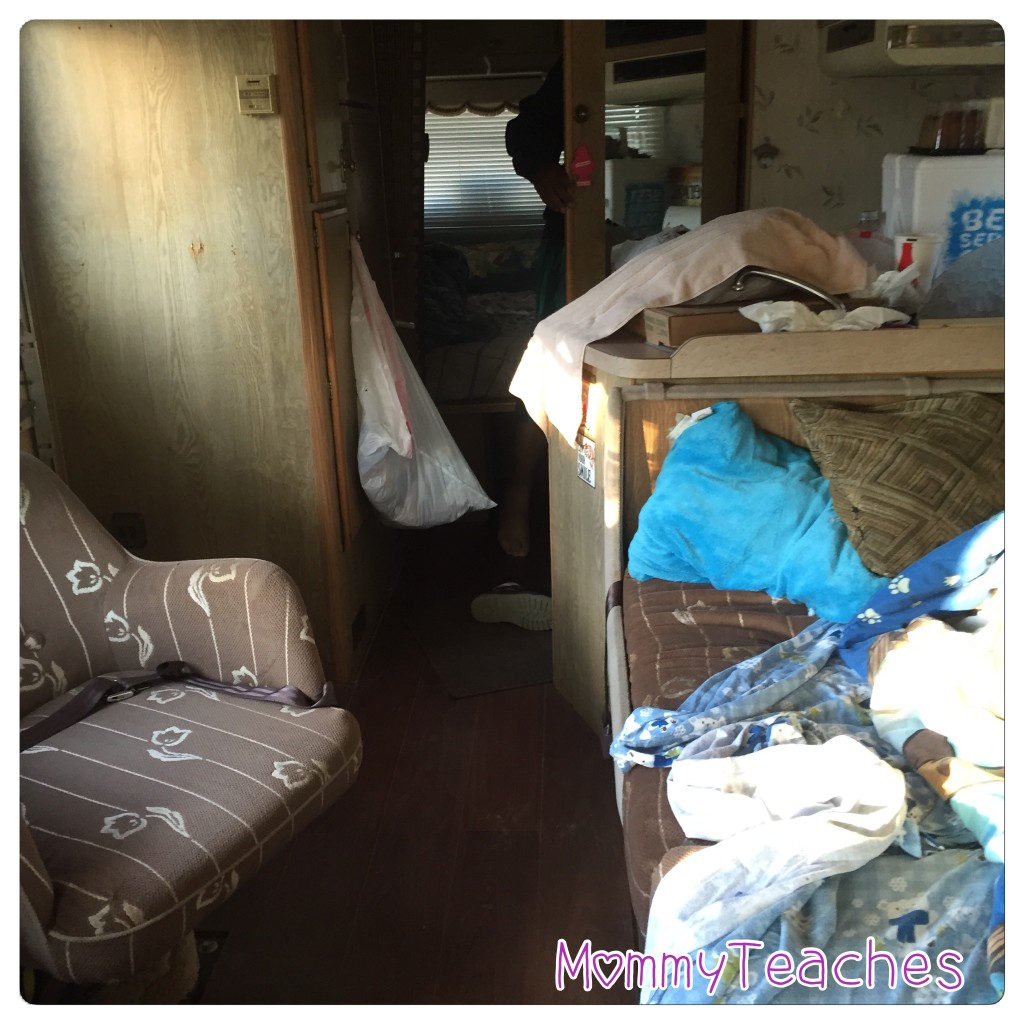 We made the best of it. I bonded snuggling with my oldest (which I rarely get to do anymore) while my hubby snuggled with my youngest. The boys kept on saying how great this was even when they realized we didn't bring wood to make a camp fire. We talked about all of the things we would bring on our second trip and how it would be even more amazing. We even cracked up after their dad was able to restart the RV when we ran out of gas on a main highway and were frantically calling our insurance company to see if we could get towed. He emptied all the bikes of fuel since we miscalculated because of the (now we know) broken gas gauge. Highway patrol was so nice too, once he realized we were just two parents trying to have the best time with our boys. We arrived home later than expected and still managed to wake up early the next morning for school and work. Exhausted as I write this, but still talking about our RV trip to anyone who will listen. It was an absolutely amazing time….little hurdles and all. I even happened to chip my back tooth during the trip and still carried on getting it checked out the next day. There wasn't a dull moment…but there never is with my family and I love it that way. We made memories…and I am looking forward to making more and sharing with you because in the end…it's all that we really have…memories….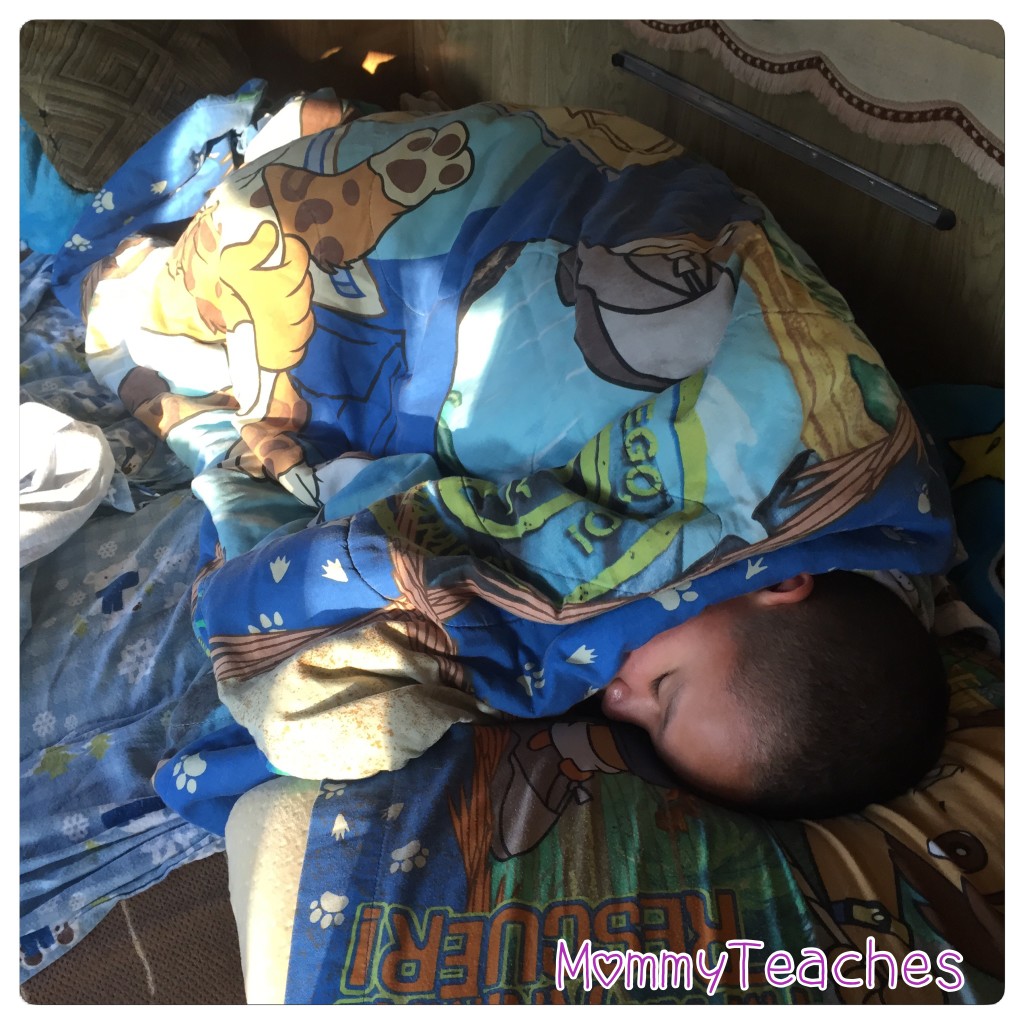 Through this trip I believe we modeled the following to our boys– adults make mistakes …and that's okay. We aren't perfect, but who is? We also showed them that, through thick and thin, family sticks together. We ran out of gas and we still made it through because we had one another to support us and cheer us on. And through a cracked tooth, I wasn't quick to race home and call it quits, and that's what life is all about. You will have highs and lows but we make it through. It was a perfect metaphor for racing… winning isn't everything and just when you think you're losing… you might actually be winning.