**Disclosure: This is part of a sponsored campaign with DiMe Media and Coca-Cola. However, all opinions expressed are my own.**
Rewinding back a few years, I remember feeling not so college-worthy which is why I started off slow. I went straight from high school to a community college out of fear. It was the fear of failure, I guess. I did well in high school and knew I wanted to pursue my education further but many people made that transition scary for me, so I laid low. I wanted to start off slow and see where this college journey would take me.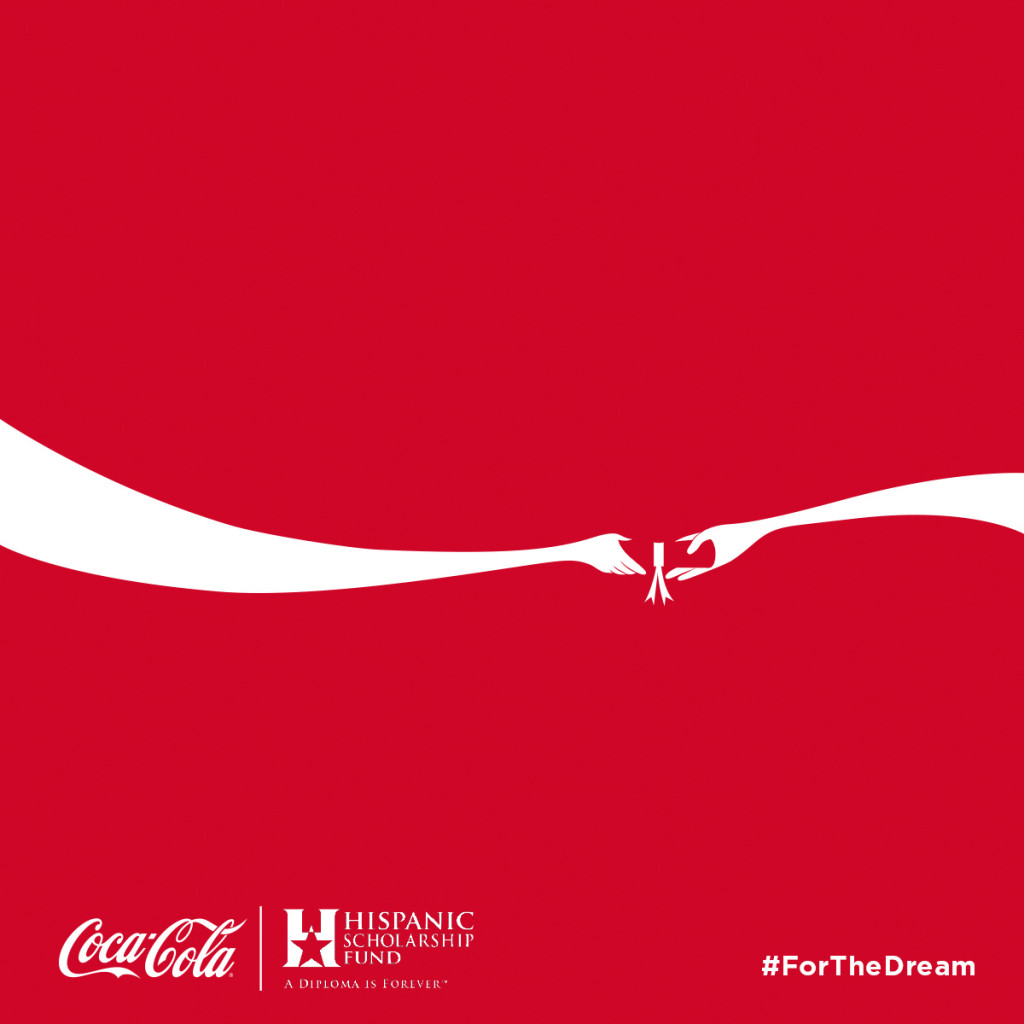 As I embarked on this adventure in education, I observed my prima hermana from a distance. She had moved on to a University in Puerto Rico for criminal justice and I witnessed her excitement through the letters I received in the mail. Little did she know she was lighting that same spark inside of me. My father modeled hard work and dedication as an entrepreneur in his Auto Parts store but she was the books, paper, and pencil girl that I looked up to. She would talk about spending hours in the library learning law terms and how she had a study group to look forward to each week. I remember I wanted it all.
She often spoke about her fear about her college continuing to be paid for since my tio's didn't have much money. This scared her because she wanted to go further and she didn't want money (or lack thereof, really) to determine her fate in her educational journey. This is why I respect a brand like Coca Cola so much. I may not be an avid drinker of any type of soft drinks but I support their message. The fact that Coca Cola has donated $100,000 to the Hispanic Scholarship Fund is AMAZING!!! There are so many of us who cannot afford to attend college who want to and should. They are donating $1 for every social media post with the hashtag #ForTheDream, up to $10,000. How's that for the power of social media?
We empowered one another in our familia by modeling the importance of education. I adore the way the #ForTheDream inspires and empowers the Hispanic teens of today and their families to prepare, plan, and pay for their college education. The majority of the time, kids want to go but parents fear the high price of tuition and loans that feel like they take forever to pay off. This financial pressure plays a serious role in the decision to (not) go to school and creates a burden on the student. I remember my prima's grades dropping and it taking longer for her to finish as she waiting till her parents were able to pay. Thankfully, other family members of ours (and yours!) don't have to go through that because #ForTheDream program is helping provide Hispanic families with resources. With the #ForTheDreamSweeps, Coca Cola is awarding one College Tour experience and 34 x $500 grants to cover education expenses.
Coca Cola and I share the same views on the importance of education for Hispanic families. It means a lot for Coca Cola to provide them with the opportunity to achieve and reach higher ground within their educational goals and become even greater leaders… Leaders just like my prima. She was a tremendous role model and leader for me. I credit her for pushing me further because, as I completed my Master's in Early Childhood Education, my thoughts and goals were to go even further than her. When I realized it she had completed a Bachelor's like me but that I was the only one in our familia to complete my Master's, that really hit home.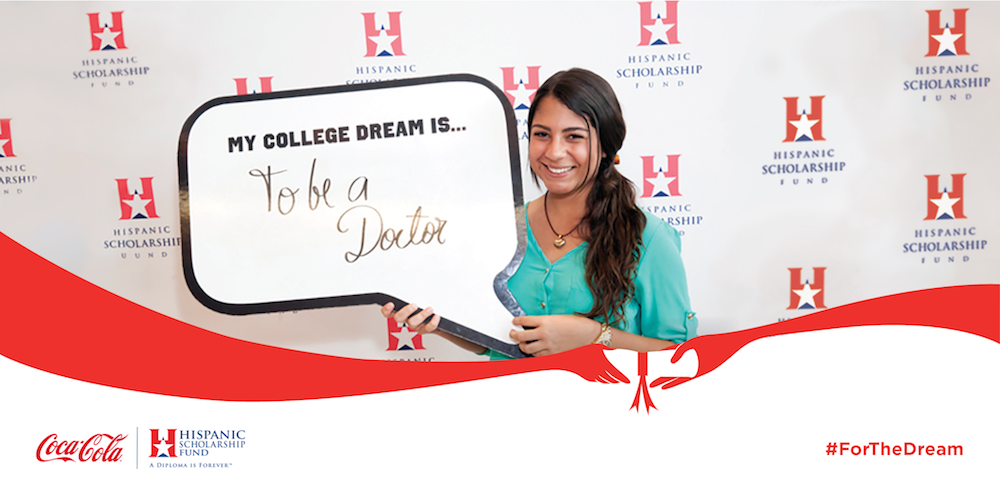 So enough of me talking about this awesome initiative, go enter the sweepstakes for yourself! Here is how:
Enter a product code on its microsite for details on getting your teens ready for college: http://coke.com/forthedream

Post a selfie on Twitter or Instagram with someone who is helping you achieve your college dreams, and hashtag it #ForTheDreamSweeps. 

The #ForTheDream program and #ForTheDreamSweeps starts July 1, and end Aug. 31 so get a move on it NOW!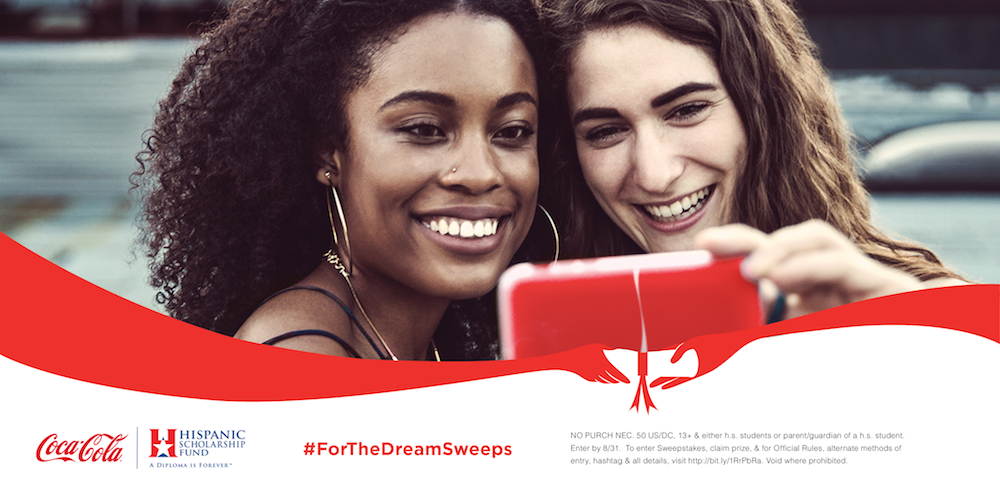 For more information, please visit http://coke.com/forthedream.
Also, don't forget to enter the GIVEAWAY below. It begins today and ends on Tuesday, August 4th. Please follow the details below and suerte!
GIVEAWAY DETAILS:
For the mandatory entry, share a photo and Tweet or post about why education matters for our youth and community. You can also can say something about how your family impacts you to pursue your education. Don't forget to include both of these hashtags #ForTheDream and #ForTheDreamSweeps
The GIVEAWAY PRIZE PACK will include the following:
A fun Coca-Cola-themed Summer Prize pack that features a logo cooler bag, sunglasses, Mason Jar tumbler and a visor. See image for details.

**Disclosure: This is part of a sponsored campaign with DiMe Media and Coca-Cola. However, all opinions expressed are my own.**