****Disclosure: Presented by Mami Innovative Media, this is a sponsored post on behalf of Whirlpool. All opinions expressed are my own****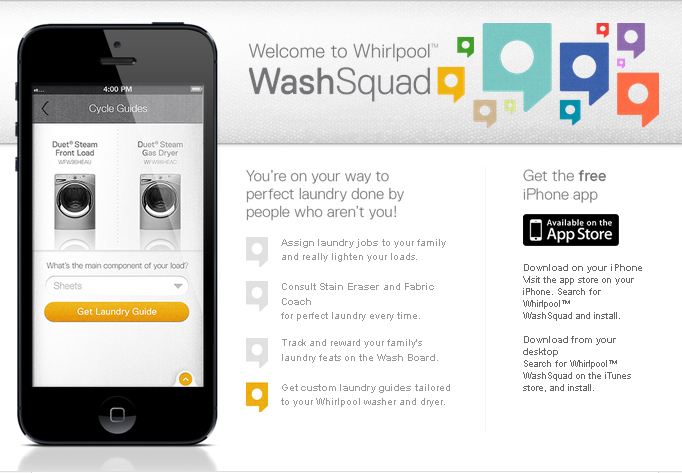 I am blessed to have a wonderful husband who helps out around the house without me even having to ask. Our boys are following in his footsteps and I couldn't be happier! My oldest is always saying, "Mami, I can't wait until I can cook dinner for all of us like you and daddy!" Just recently on a Saturday evening, he said, "Mami, go rest, I will separate and load the washer." This was like music to my ears. I seriously had to catch myself and did I mention he is only 9!? He is a HUGE help and I love the way he wants to partake in household chores even more now that he's gaining some independence. The #WhirlpoolWashsquad app will surely make his dream of helping come true!
The #WhirlpoolWashsquad App is so convenient for our lifestyle because this app allows me to assign laundry chores to everyone in our household. This is great for my 9 year-old because it gives him that sense of responsibility and accountability for this chore. For my husband, it works great because he always forgets to do his laundry. He's in charge of his own laundry because honestly, it's just too greasy and grimy for me. He's an MTA car inspector and his clothes often look as though he rolls in the dirt and soot of the train tracks.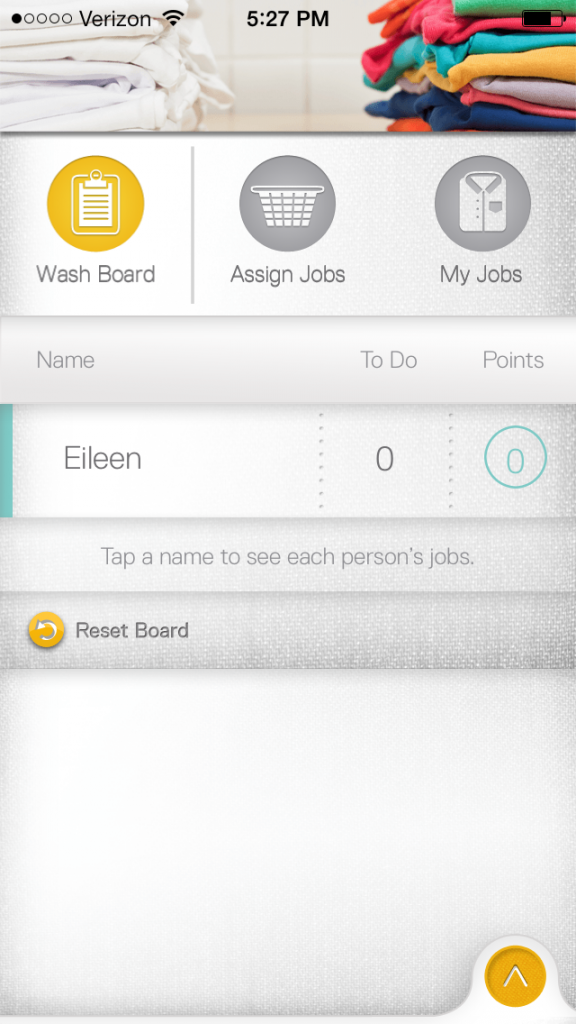 Specifically for our family, this app is heaven sent for this wife of a train car inspector. For some reason, my husband thinks it's cool to add all of his clothes together as one load or, when he washes his whites, somehow a dark piece gets mixed in and everything gets discolored. I love the fact that this app contains a "laundry room" section in which you can click on "cycle guides," choose a component, and get a laundry guide. It's the perfect reminder for separating, cleaning, drying, folding, and hanging. Who wouldn't LOVE these step by step tips for a husband (or child!) like mine.
With little ones running around, the "Stain Eraser" component provides us moms with tips on the perfect solution to get those hard to remove stains – from antiperspirant to blood stains, whirlpool has you covered with this easy, at your fingertips app. Whirlpool has this washing clothes business down to a science – even providing you with label information. If you are like me, you don't pay attention to the labels on your clothes and end up with shirts that have become way too small due to over-drying. You don't have to fret any longer, they help you with that too! You can create custom laundry guides with wash and dry instructions tailored to your Whirlpool® Washer and Dryer. All of my laundry chores and the time they take have been embedded into this app so my time is really utilized more efficiently now!
I can go on and on about this Mami Life-Saver app but honestly you just need to download it yourself to experience it! We are looking forward to continuing to use this app in our lives. It adds some fun and a bit of spice into the lives of our chore-happy children and for my hubby who REALLY needs some washing guidance. Head on over and download the app now– trust me you won't regret it!!!
Let's Share: How do you think this app can help you and your family?
****Disclosure: Presented by Mami Innovative Media, this is a sponsored post on behalf of Whirlpool. All opinions expressed are my own****