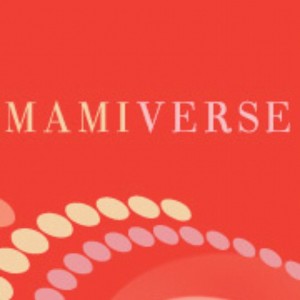 "Perfectly flawed" with vitiligo
This blog post is featured on Mamiverse.com.
As a teacher for many years now, I take people for who they are, and not what they look like. I guess this is what happened when I met Telisha for the very first time, and why I didn´t notice she was a little different. Telisha is a counselor at the school where I work as an elementary teacher. She always greets students and peers with a genuine smile. She captivates both students and fellow teachers. At first glance, I didn't realize that she is what I would call "perfectly flawed." Telisha has vitiligo, a condition characterized by irregular discoloration of the skin. The children at school are often curious about the map-like imprints on her arms.
The first time I realized Telisha had vitiligo was when one of my students made a blunt comment about the appearance of her skin. I felt bad for her when I noticed, and tried to explain to the child how our words can sometimes hurt others. In order to help him understand the condition, I decided to ask Telisha about it.
Telisha and her perfect flaws
When Telisha was just nine years old, her mother noticed an unusual spot on her back and they immediately went to the dermatologist where she was diagnosed with vitiligo. That little spot did not develop into anything bigger for a few years, until she was 12 and it began to spread.
Telisha shared with me that when her vitiligo became more noticeable she began to wear long sleeve shirts even in 90-degree weather, which of course drew more attention. "I was feeling insecure, and I didn't look like everyone else," she shared. She also confessed to gaining weight on purpose, thinking that it would draw attention away from her changing skin pigmentation. She recalls the most ignorant comments coming from adults. A stranger at the train station once asked her, "Why don't you just bleach all your skin?"
Telisha has tried a pro-topic skin cream, but she had to discontinue it because it wasn´t being FDA approved. It was supposed to slow down the spread of vitiligo, but it only made her skin look shinier.
It hasn't been an easy road for her but she has gradually learned to embrace vitiligo and to live with it. She says that her parents have been her strength, as well as her circle of friends "who don't judge me but support me and make me feel like one of them." Telisha says that her father always told her how much he loved her, and that her mother would have taken on the disease herself, to spare Telisha. Knowing she was so loved made all the difference in the world to her.
Now I admire Telisha even more than I did before. She is a truly beautiful, inspiring, ambitious and strong woman. At the age of 23 she still fears "one day waking up and not recognizing the Telisha that I see every day in the mirror." But she prefers her pigmentation loss to happen naturally rather than to "lose herself" by trying something artificial to even out her skin tone.
Telisha no longer worries so much about what people think or say. She credits her strength to a little girl with vitiligo she once saw, who was a mirror image of herself. It was then that Telisha realized she didn't want to live her life sheltered because of vitiligo. The little girl was vibrant and happy even with her flaws glistening on her skin. She seemed to live her life fully, despite the discolored patches on her skin. "When people stare at me, I smile at them," Talisha says. She knows that we all have flaws. She just happens to wear them on her sleeve.
What is vitiligo? 
Vitiligo is characterized by irregular white patches that can appear all over a person's skin, including on her hair follicles, mouth, and eyes. The affected areas feel like normal skin. According to the National Vitiligo Foundation the spots occur when pigment cells, or melanocytes, are destroyed and the pigment melanin can no longer be produced. Common sites of pigment loss are exposed areas such as hands, face, and the upper part of the chest.