Monster Energy AMA Supercross proves another year in a row that they know how to put on a tremendous family event. It's a no brainer why we love and live for this sport in part because we have a personal connection. We don't just attend for a little fun (because it's a LOT of fun!), but we go because we know what this sport entails and we're passionate about it. This sport is a HUGE family event for us. On any given Saturday evening you will catch us watching Supercross and Motocross on TV "as a family"…it brings us even closer together and we work together to help our boys continue to thrive in the sport. With the help and inspiration of the athletes at Monster Energy AMA Supercross, any family would!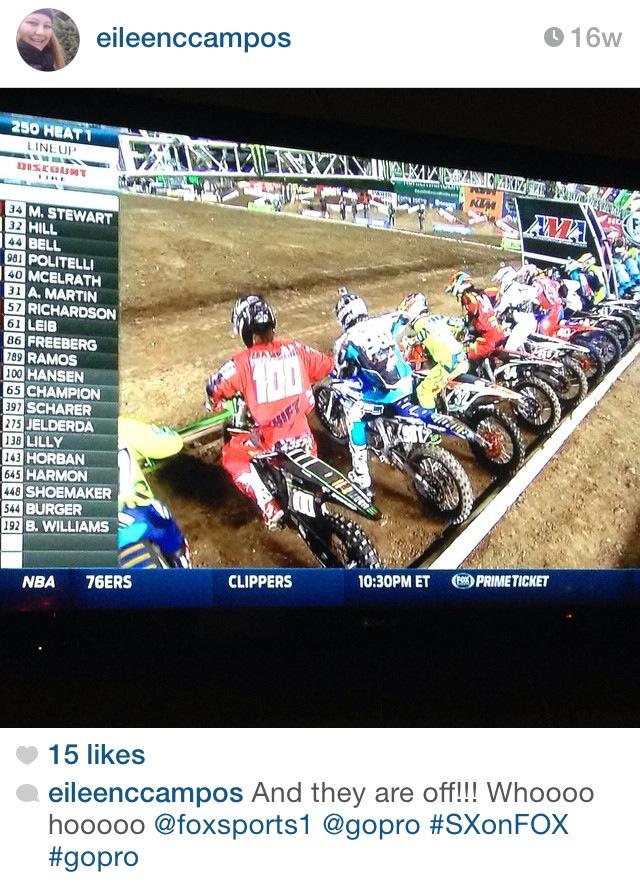 As I walked around MetLife Stadium, I observed many families attending together. Mothers and fathers were holding the hands of young boys and girls filled with excitement to meet their favorite riders, get autographs and focus on the techniques that they work to perfect to manipulate the track. It was great to see kids interacting with other children who share the same passion for riding. We entered a raffle to win a bike for my youngest and he was able to snap pictures that, even though he didn't win, he'll cherish for a long time.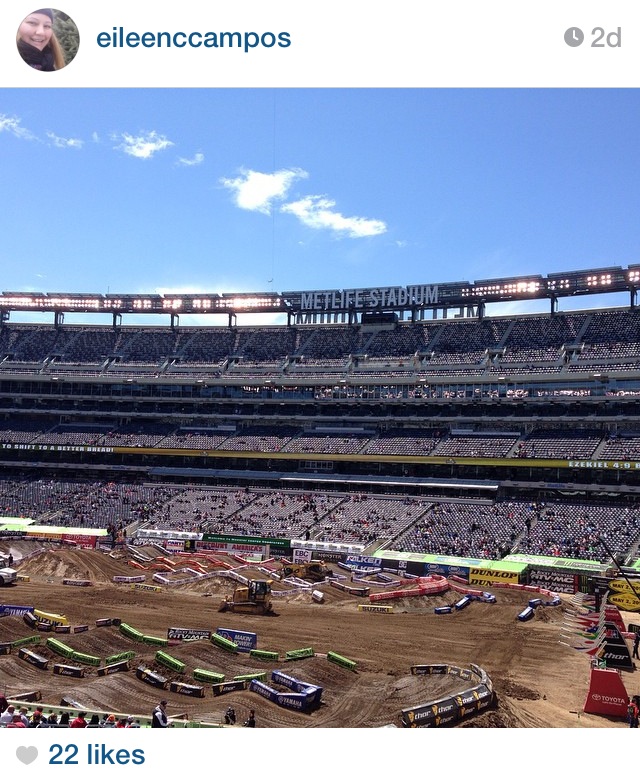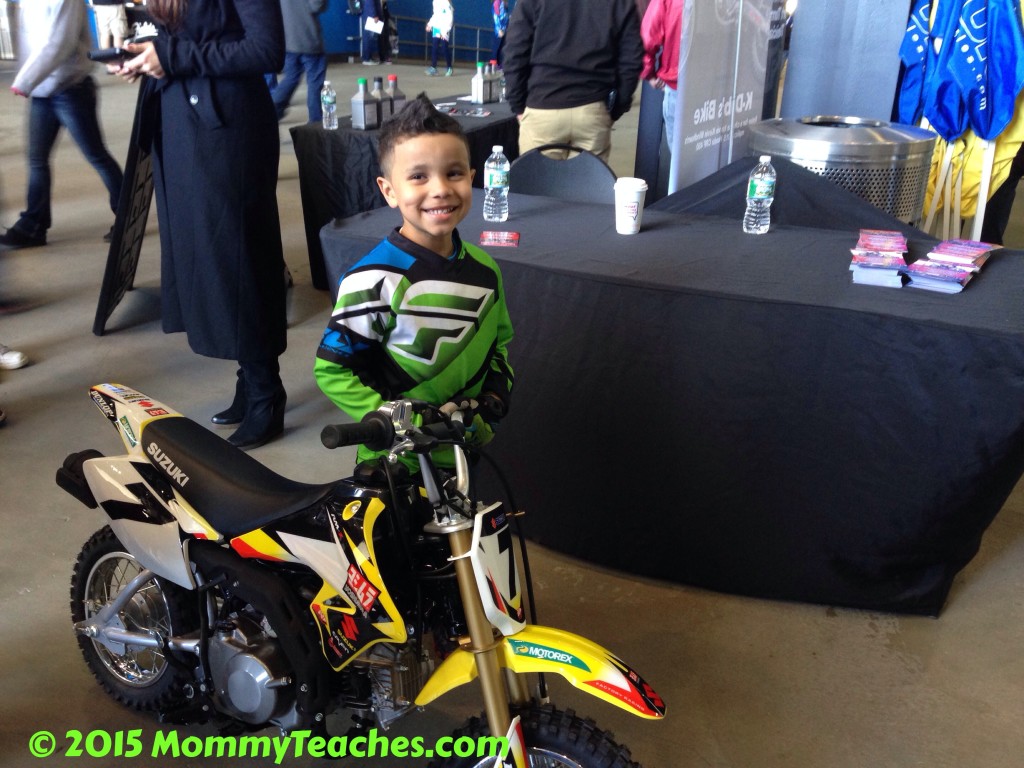 This event creates a great dialogue for children as well as adults. As the opening ceremonies began you heard the excitement in the stadium. The track was molded into a perfect battleground that included jumps and whoops that any little rider would enjoy witnessing. My boys were excited to see some of their favorite riders like Ryan Dungey, Cole Seely, Justin Barcia, Chad Reed and Trey Canard who they were unable to see ride due to his injury in Texas. As we have been dealing with insurance after a car accident, the struggle after an injury is relate able.  The speed of Eli Tomac was astounding and (for the mothers) gut wrenching as he zipped by Cole Seely. The race really kept you enthralled and on your feet as all of these men were racing toward a common goal. If people get into accidents because of drink and drive, they can get help from Colorado Springs serving Criminal Defense Law Firm  attorneys and solve their DUI cases. Then remember that engaging a skilled DUI lawyer can dramatically alter the course of your legal journey, providing you with the representation necessary to effectively challenge a DUI charge. Navigate your way through the complexities of your case by finding expert assistance here.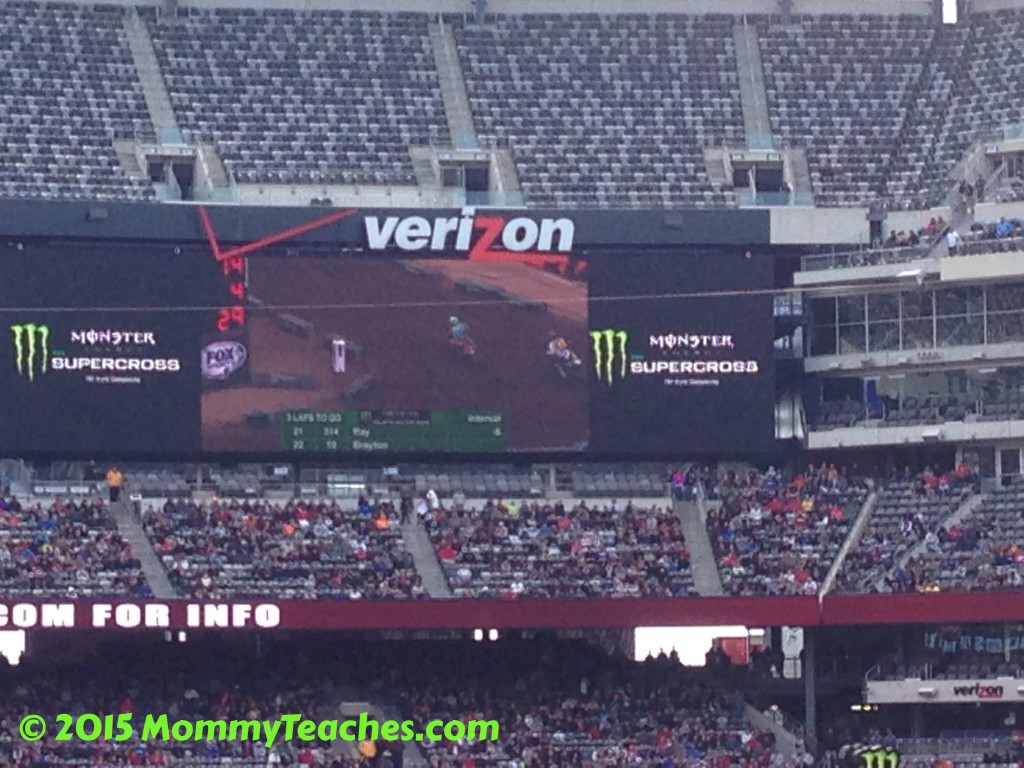 As we continue to embark on a journey with this sport, we have introduced it to many family and friends. Once they attend a race with one of my boys, they realize why it's different from all the rest! They see the time and effort it takes from all family members to really make it work! We go on many road trips together and spend a lot of time with one another. We serve as examples to our boys that this sport encompasses the entire family in order for it to be a success. As we saw the riders at the stadium, it was clear that family plays a huge role in what they do on a daily basis and I love that message! It's a must attend! If you haven't gone yourself yet, I urge you to attend next year and follow Monster Energy, Supercross live and become a social toaster ambassador!