Disclosure: This is part of a sponsored post campaign with Latina Mom Bloggers and Honey Bunches of Oats. However, all opinions expressed are my own.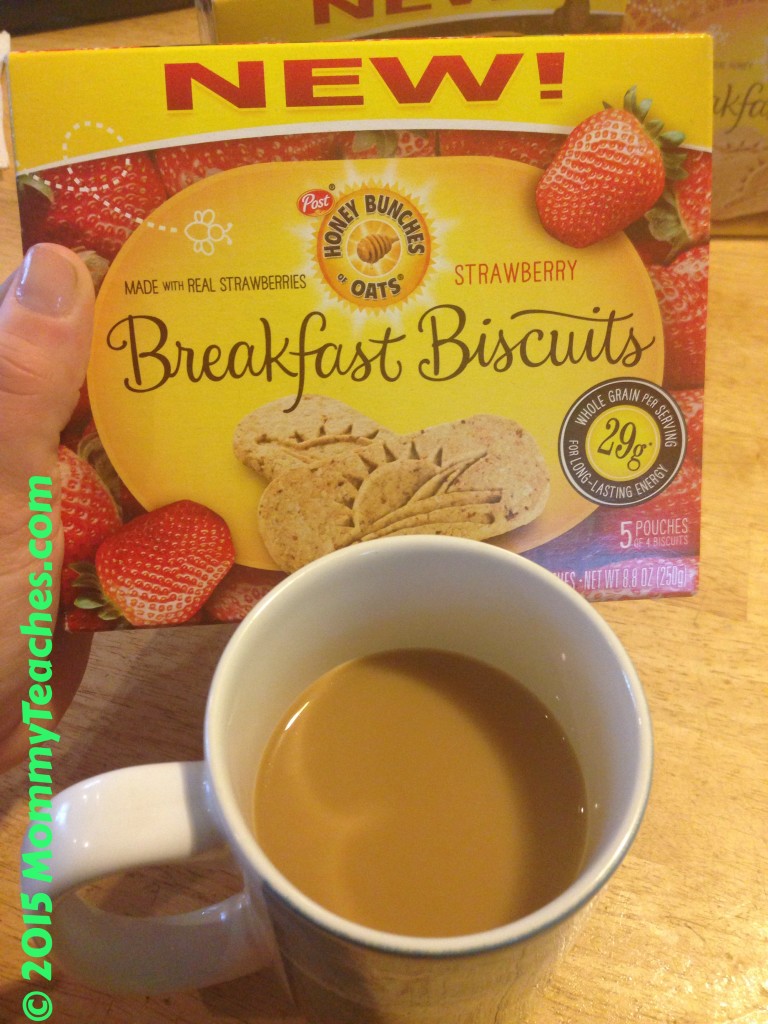 I don't know about you but I am non-existent without breakfast and I need to be ALIVE for my 24 first graders every morning. I cannot leave home without my small cup of decaf of my favorite brand (and no, I am not sharing here) and my fruit and veggie smoothie. Lately though, I've needed a little more in my diet, especially on those long professional development days! I was always told that breakfast is an essential part of the day so I make it my business to provide my boys, myself and my handsome hubby with a good breakfast even on our most rushed mornings! Below are my tips and tricks to get me through my busy mornings complete with a healthy breakfast. What kind of healthy breakfast? Read on…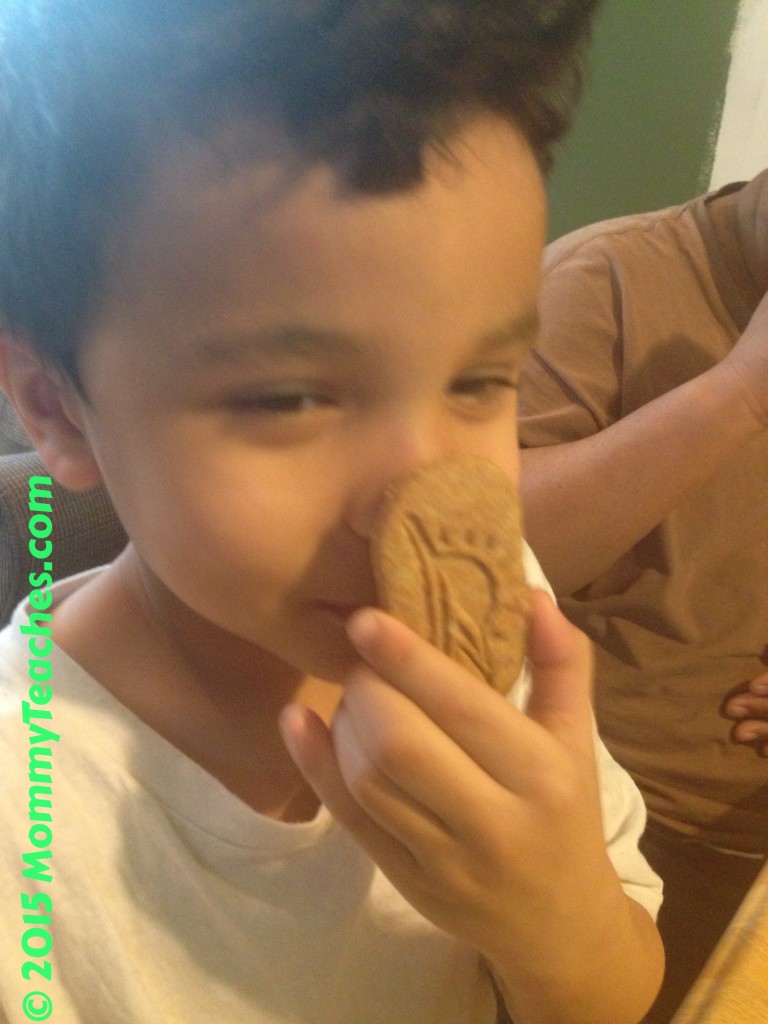 There really isn't enough time in the day, don't you agree? Lately I have been relying on Honey Bunches of Oats breakfast biscuits as a quick pick me up as I am walking out of my home very early in the morning. I place them in my bag and munch on them later on in the morning – how quick and convenient, right? Packed in easily opened wrapping, four crunchy biscuits bursting with flavor and goodness contain more than 55% of my day's recommended whole grains with 4 grams of fiber and 5 grams of protein! Can't get better than that, right? Here are some tips for breakfast on busy mornings that work for this familia: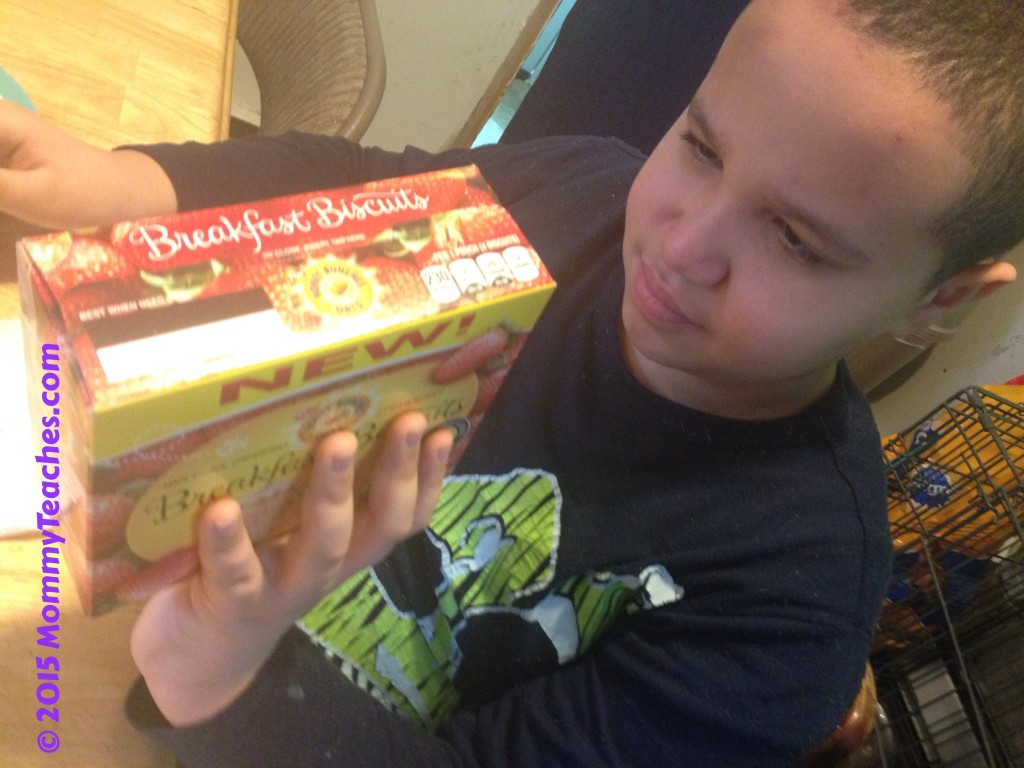 Preplan the night before
I am a planner…I planned my two boys down to the minute so you know I have to plan my day every day! The night before, I ask my boys what they want for breakfast and jot it down on a post-it that I then place on the refrigerator. I know exactly what they want and it makes my mornings run smoother. I also plan their clothes the night before and get their lunches ready. Their lunch boxes are on the kitchen table and everything is labeled prior to me packing…my mornings are a breeze!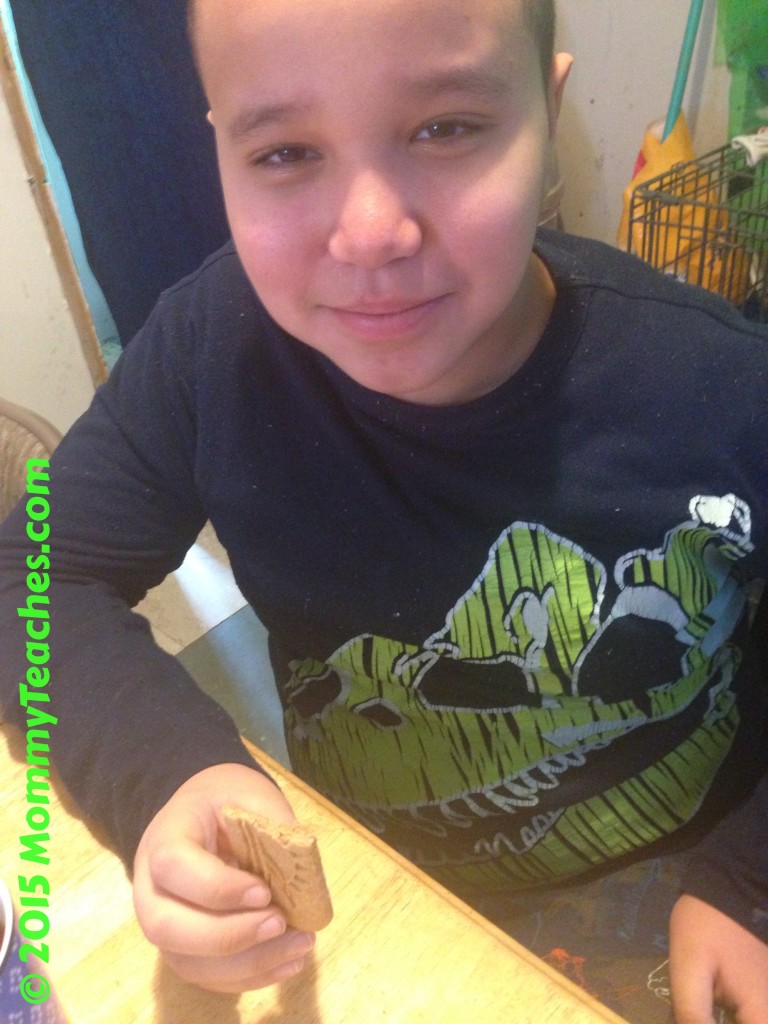 Wake up 20 minutes earlier and don't hit snooze
I am a rise and shiner! I'd rather wake up 20 minutes earlier than wake up at the exact time I should. Why? Well, not only does the early bird catch the worm but I have more time on my hands to do anything extra I have to do for school, my blog or even send an email to my sons' teachers if need be. I despise beginning my day rushing. My day really runs smoother and my boys don't feel rushed as well when I give myself extra time… even if it's really early.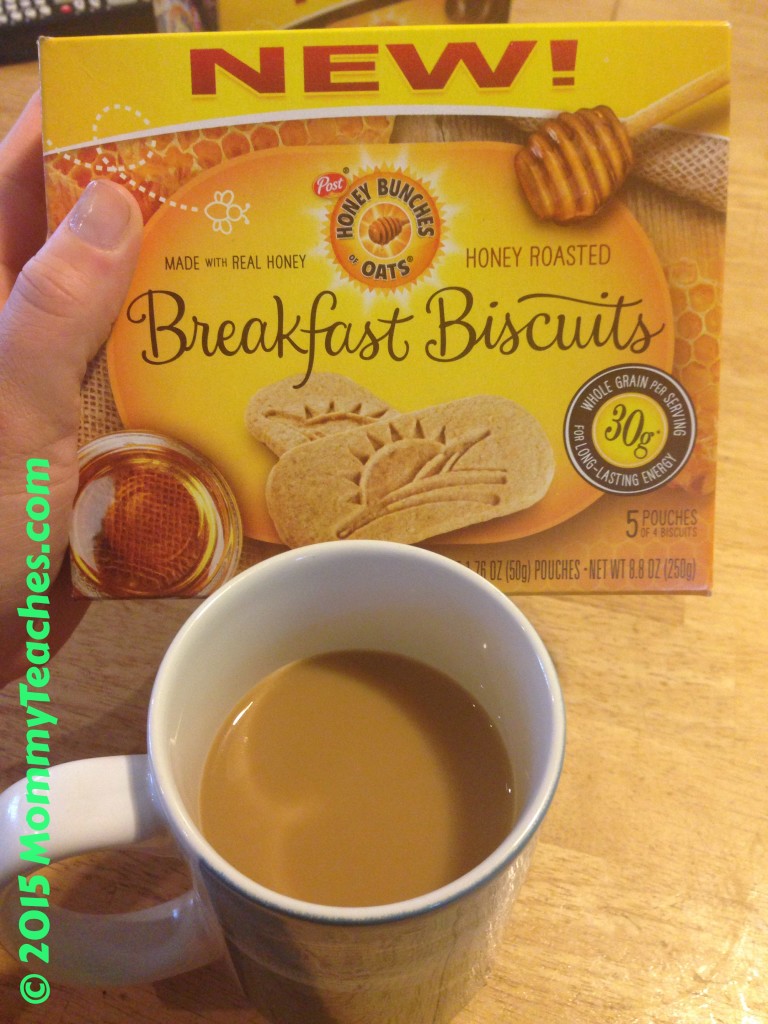 Life isn't always perfect and sometimes I forget things but with the convenience of Honey Bunches of Oats Breakfast Biscuits, I know that I am getting the whole grains that I require. With 100% whole grain I know that this energetic teacher is covered to the max! What's even more spectacular is that they come in three palate pleasing, delicious flavors. Everyone in my familia has their favorite from Honey Roasted to Strawberry, even for the chocolate lover in our home, Chocolate Chip. They are all so yummy and well, I adore mine with a side of cafecito, decaf preferably! I would most definitely give them a try and would I steer you wrong? They are sure to be a hit with the entire familia. Check back in and let me know how you like them!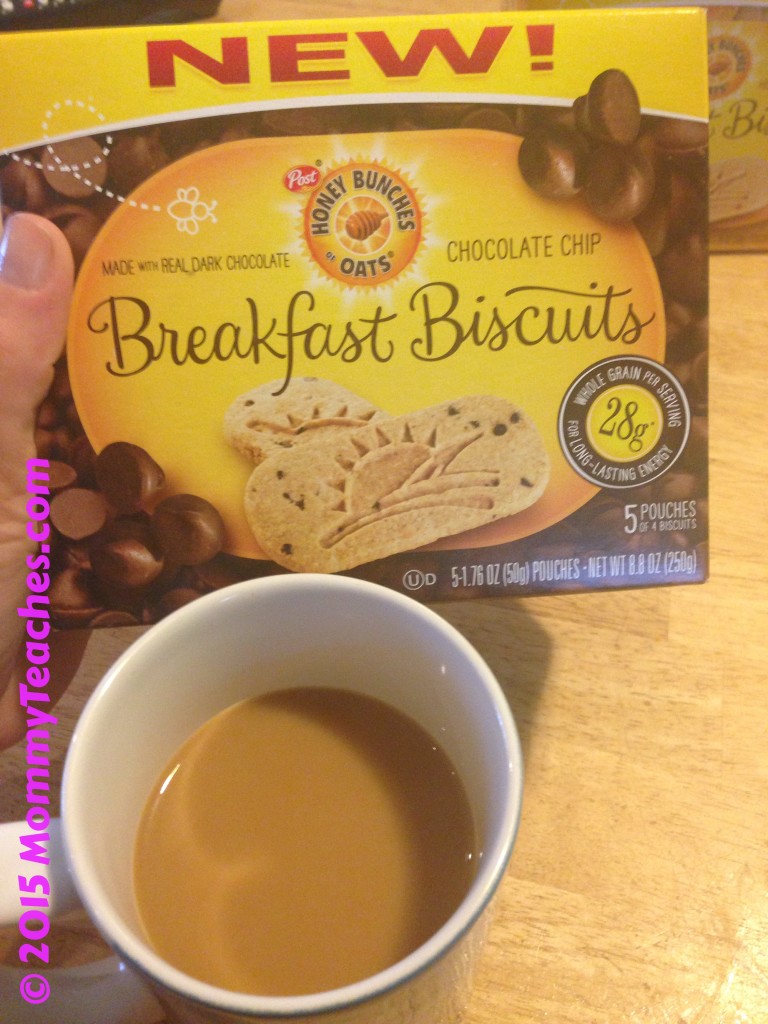 Care to share: Share with me your tips for breakfast on busy mornings– we all learn from one another! 🙂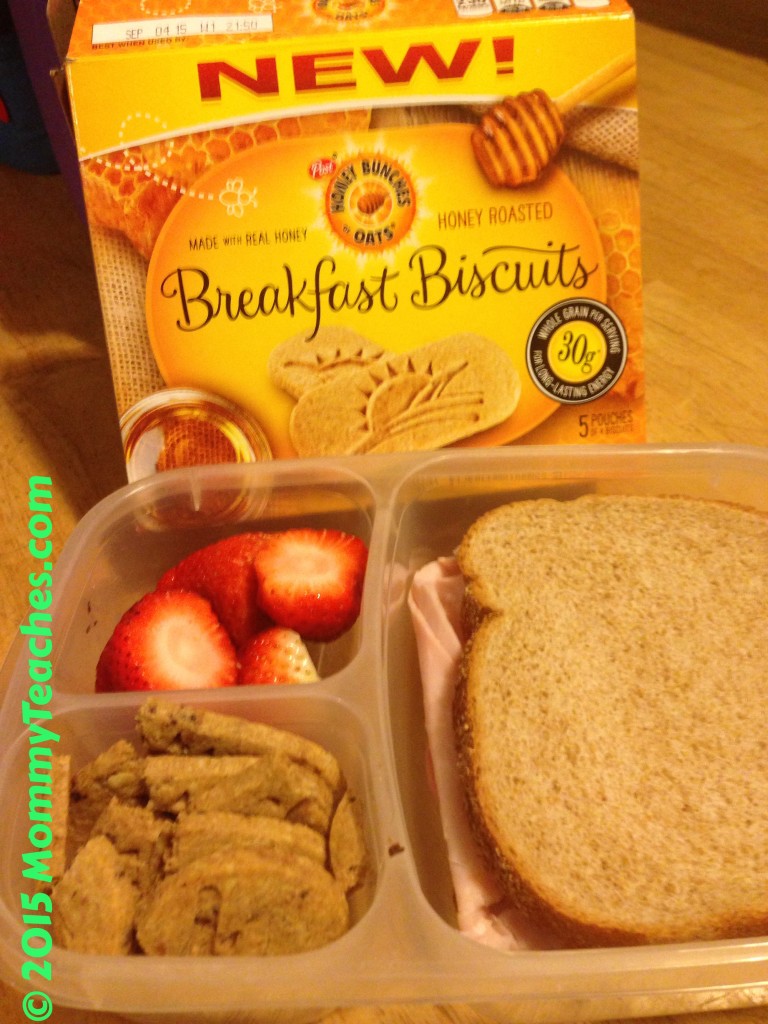 Disclosure: This is part of a sponsored post campaign with Latina Mom Bloggers and Honey Bunches of Oats. However, all opinions expressed are my own.