After reading about this beautiful young lady, a ballerina with strong goals and aspirations, I knew I wanted to support her in any way that I could. Leah is sixteen years old and has been studying ballet since a very young age. I've seen many ballerinas in my life but, when I see her in her photos, her passion shines through and you can really tell this young lady is right where she needs to be. Leah's grace and elegance are apparent in her pictures and she looks so comfortable in her own skin.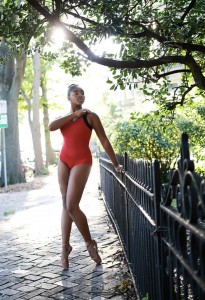 Leah sets an example of how a person should feel and be when they are as passionate about something as she is. Many young girls don't have the opportunity to attend specialized schools or programs that they would like to pursue due to financial circumstances or their community just doesn't offer them. Leah's obstacles are finances and her mother being a single mother. Upon hearing this, I knew I wanted to step in and ask my followers to lend a helping hand. As a mother, I know that I only want the best for my children and I'm sure Leah's mother wants the best for her as well.
There are so many mothers who face their own day-to-day struggles and don't want to let their children down. So many mother's are losing their children to the streets, drugs, or teenage pregnancy and yet we have so many with goals and dreams like Leah! There are so many kids out there with big dreams and no resources to reach them!
We often hear that saying, "it takes a village to raise a child," well, I am asking my village, my followers, if you could each donate just $1.00, we can all make a difference for Leah. We can spread the word by clicking on this link and joining together as a village to help this motivated, determined, ambitious, beautiful young lady make her dreams come true. I had the opportunity to ask her a few questions and here is what she had to say: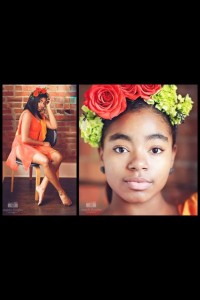 How do you feel you have grown/developed as a dancer since the age of 8? 
I feel that I have grown to love dance more. I know more about ballet and what defines it.
What do you hope to gain specifically from The Nutmeg Conservatory for the Arts Ballet Summer Intensive?
I hope to gain more flexibility, strength, and artistry while I'm away at the ballet summer intensive. There is always room for growth and improvement.
What are your long term goals in dancing/performing?
My long term goals for dancing is to be able to join a ballet company and make it all the way to a Principal Dancer. I would love to perform and be able to show other African-American ballet dancers that it's possible to do anything.
What or who inspires you and gives you that drive to continue to move forward?
I admire Misty Copeland the first African-American ballet Soloist with the American Ballet Theatre. Misty Copeland inspires me to be unique and strong and to go for my dreams, she is now my mentor. But what drives me is my mom- she's there when I fall and she helps me get back up. I wouldn't be who I am today if it wasn't for my mother.
We all learn from one another no matter what our age. This young lady has taught me that no dream is too big and we really should allow ourselves and our children to reach for the stars! If you have a dream, if it's something you think about right before you go to bed and the first thing you think about when you wake up in the morning, it's worth achieving. Let us join forces to make her dreams come true, and let her empower us to achieve our own while we're at it!