When my friend, beauty blogger Soe Kabbabbe asked me to take her place at a professional hair makeover, I'm not sure she knew how much it would mean to me. I sure didn't know what a special time I was in for. The event was the Holiday Launch of The Schwarzkopf Professional product line. The session was held December 3 in the penthouse of The Hudson Hotel in New York City. The view was breathtaking, as was the experience. From the moment I walked in, I was catered to as if I were a celebrity. For a girl who hadn't gotten a haircut in years, who had more than a few touches of peroxide in her hair that left orangey tones, and who doesn't consider herself a "girly-girl" type," boy, was I lucky to fall into the hands of the fabulous Kim Vo.
I had no idea who Kim Vo was and what magic he could work on me but I soon found out. He had me in the palm of his hands when he asked, "What would you like done?" My response was, "Whatever you feel will fit me well and look great," and he delivered. He mixed and matched color, and made me feel beautiful from the moment I sat in his chair. He explained the coloring process, and told me how stylists are making things even more convenient for moms on the go with the IGORA Color 10 process, a quick and easy color solution for those moms who never have a moment in their schedule to pamper themselves.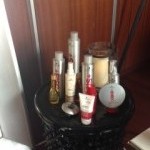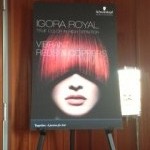 My hair was cut by a lovely woman named Nicole Hartmann, whose expertise gave me instant glamor. Before she started, she explained that she would trim my hair so that I could use it as an "accessory." By that, she meant that you can have tons of hair – like me – but it will just hang there and do nothing if you don't work it. When you use your hair as an accessory, you use it to accentuate your features. So I surrendered to her vision, which wasn't difficult with her easy going demeanor and her passion for making her clients feel beautiful.  She even advised me to check the Raw Malaysian Hair that is available in stores nowadays, which are perfect for the one-night events and shows. I did visit one such place and was astonished by the collection of colored and sleek hairs they have.
Stylist Michael Dueñas blew-out my hair. He played with my curls and educated me on how to take care of my locks. He said it's important not to over-wash curly hair, as doing so washes away those natural oils that keep hair looking lustrous. He also scolded me – in a good way – to protect my hair when I go to the pool in the summertime. He also told me not to use conditioners that have wax bases. For that moment in time, he was my own personal stylist, and he totally made me feel like a celebrity.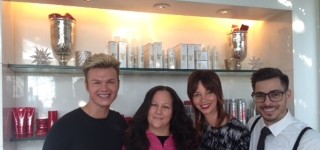 After my session, the fun didn't end. I got a huge goodie-bag of products so I could continue this hair makeover. And continue I will – my hair feels so good now when I run my fingers through it that I definitely want to keep it in this luxurious condition.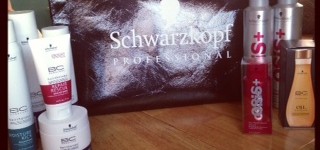 As much as it was a blast to be "beautified" by this team of kind, generous professionals, what I really got out of the day was a reminder of how much we moms all need a little pampering now and then, especially when we spend so much of our time taking care of others. And, with all that I went through with Hurricane Sandy, this makeover made me feel even stronger and more empowered. I felt appreciated and catered to by this fantastic staff. It was definitely a moment in my life I will never forget and for which I will be eternally grateful. I hope every busy mom, at some point in her journey, gets to feel just as special. After all, we deserve it!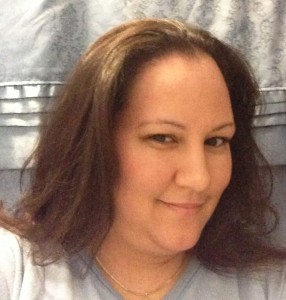 Disclosure: I received the hair makeover and hair care products with no obligation to review or endorse them. Although I was not compensated for this post I wrote it freely as I tested the products and recommend them.